Healthwatch City of London Board Meeting with the Public - Presentations
On Friday 29th May we held our first virtual Board meeting with the Public.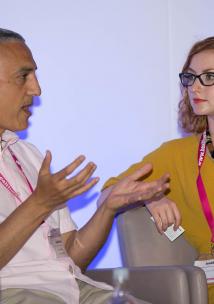 We were delighted to be joined by several members of the public who participated greatly.
The meeting gave an update from Gail Beer, Chair Healthwatch City of London, on the progress we have been making. An introduction to the new team. We heard from Paul Coles, General Manager on the survey work we have been undertaking, our engagement plan for Covid and going forward, and an update on volunteers and the volunteer charter. Mark Drinkwater shared Healthwatch City of London's Performance Framework which has now been approved by the board.
David Maher, MD City and Hackney CCG gave a presentation on their response to Covid-19 and approach to recovery.
We also heard from Jon Williams, Executive Director at Healthwatch Hackney, on the Neighbourhoods Programme. We'd like to extend our thanks to both for taking the time to join us.