Healthwatch City of London Bulletin 29
This week's bulletin has the latest update on the vaccination programme across the City, a new City pharmacy administering the vaccine and an invitation to our next Board meeting in Public on 16th April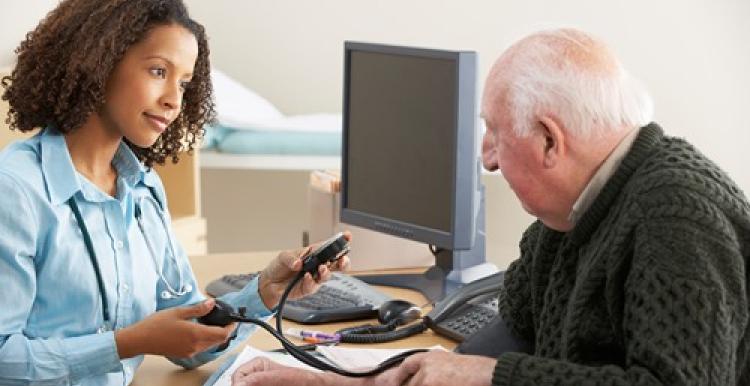 Barts Health Information on second dose
If you had your first vaccination at Barts, you are now able to book your second dose, regardless of your priority group. An appointment can be booked by emailing bartshealth.vaccinationssbh@nhs.net. The hospital is urging residents to book before the 22 April when the service will close.
Please note, the hospital is no longer offering first dose vaccinations.
Second dose bookings via GPs
If you received the first dose of the vaccination at either the Bocking Street vaccination centre or the John Scott Health Centre and did not receive a date for your second vaccination, you are now able to book these directly with your GP practice. The Neaman Practice have confirmed that you can call their reception to book - 020 7600 9740
New Pharmacy in the City now offering vaccinations
From Friday 2nd April Boots Chemist in Fleet Street will be administering the vaccination. This can be booked via the National Booking System. The pharmacy will be offering the AstraZeneca Vaccine.
Allergies and the vaccine
If you have concerns about a known allergy to any of the ingredients of the vaccinations, you should contact your GP, your GP will then refer you to the Allergy Service at the Homerton who will then discuss and agree vaccinations options.
We are currently awaiting information on the pathway for residents registered at Tower Hamlets GP surgeries. We will update our COVID information pages as soon as we have it.
City and Hackney CCG are now vaccinating people in priority groups 1- 9. Please see the guidance below.
Cohorts 1-4:
Residents aged 70 or above or clinically extremely vulnerable (high risk): Contact their GP if you have not had your first vaccination
Frontline health and social care workers: Speak to your manager find out how to get an appointment locally.
Cohort 6:
Residents aged 16-64 who are clinically vulnerable (moderate risk) or residents who are in receipt of a carer's allowance, or are the main carer of an elderly or disabled person who is at increased risk of Covid-19 mortality and therefore clinically vulnerable - Please wait for your GP to contact you
Cohort 5,8 and 9:
Residents aged 50-69: Please book an appointment using the national booking system for a list of sites or wait to be contacted by their GP
There are now six vaccination sites in City and Hackney. You need an appointment to attend these sites:
Primary Care sites (booked through GPs)
John Scott Health Centre, Green Lanes, Hackney N4 2NU
Bocking Street Vaccination Centre, Hackney Central E8 3RU
Pharmacy sites (booked through the National Booking site)
Clockwork Pharmacy - 398-400 Mare Street, Hackney, London E8 1HP
Bees Pharmacy - 199-201 Rushmore Road, Clapton, E5 0HD
Haggerston Pharmacy - 201 Haggerston Road, E8 4HU
Silverfields Chemist, 141 Homerton High Street, E9 6AS
Vaccinations for residents registered at Tower Hamlets GPs are being administered from: 
Newby Place Health and Wellbeing Centre, 21 Newby Place, Poplar, E14 0EY
Queen Mary's University, Arts Research Centre, Mile End Road, E14 4NS
Shielding advice for the clinically extremely vulnerable to stop from April
Advice to the clinically extremely vulnerable to shield ceases from today (Thursday 1 April), as virus infection rates continue to fall.
In line with the government's COVID-19 Response - Spring 2021 roadmap published last month, those on the shielded patient list can begin to follow the national restrictions alongside the rest of the population but are still advised to take extra precautions to keep themselves safe from COVID-19.
Those shielding should have received a letter with updated guidance. These letters set out practical steps people can follow to reduce their risk of catching the virus, including continuing to maintain strict social distancing and to keep their overall social contacts at low levels, such as working from home where possible.
For more details please read the article on our website.
Upcoming Healthwatch City of London Events
One of Healthwatch City of London's purposes is to understand the needs, experiences and concerns of people who use health and social care services and to speak out on their behalf. To ensure we hear of and know of your concerns we run regular events. Ideally, we'd like to hold them face to face, but because of the current pandemic we are restricted to Zoom events.
Please see a list of our events below with joining details.
Healthwatch City of London Board Meeting in Public – Friday 16th April
Overview: Join us for our Board meeting this month where we will give an update on our work. Barts Health will be giving us an update on service provision post COVID and provide an update on reducing waiting lists.
Time: 13:00 – 15:00
Joining details:
Please email info@healthwatchcityoflondon.org.uk to register your interest to attend.
Listening to City Carer's event – Friday 23rd April
Overview: This group is for all unpaid carers who live in the City of London. We would love to hear from young carers too, if you know a young carer please let them know about this forum.
Time: 14:00 – 15:00
Joining details:  
https://zoom.us/j/91663173054?pwd=YUVsTjl3K0MzZkx4SzEzNCtKUzRnQT09 
Meeting ID: 916 6317 3054 Passcode: 994555 Dial in: 0203 481 5240
Future dates for your diary
Drop-in session – Thursday 29th April 14:00 – 16:00
Mental Health and Wellbeing Focus Group – Friday 30th April 15:00 – 16:00
Listening to City Carers Group – Friday 21st May 11:00 – 12:00
Drop-in session – Thursday 27th May 14:00 – 16:00
Voice for disabled residents
Disabled residents have faced more difficulties than most during Covid. Healthwatch and local health providers are trying to find out what can be done to make things better for our disabled population in terms of access to services and the services provided. The information you share will be used to feedback to services providers to help shape healthcare services locally to meet your needs.
If you have a health condition that impacts your daily life, please complete our questionnaire.
You can access the survey by clicking on this link https://www.surveymonkey.co.uk/r/NEL_disabled
If you look after somebody who would not be able to answer questions themselves, for example if you are the parent of a disabled young child, the carer for someone with a severe learning disability or dementia please complete this survey. The information gathered from this survey will be used to shape local healthcare provision. https://www.surveymonkey.co.uk/r/NEL_carers
Anyone who completes the survey can enter into a draw to win Amazon vouchers.
City Carers Community - resident led events
City Carers community invites you to 'Share and Learn' sessions for 45 minutes via Zoom. Open to carers or anyone who is looking after someone/ has looked after someone living in the City of London. 
The residents share tips/advice they have come across in their own caring lives in the City. You may have a question of " How did you feel after the 2nd Jab? Where do you turn to for support?"  or a general natter the options are endless. 
The group is run by carers and for carers voluntarily. The Zoom account is funded by the Imagine fund. The next dates are Mondays 5th & 19th April. There are two times at 11.15am and at 8pm. For more details and the Zoom Link please email: CityCarersCommunity@gmail.com
An Introduction to Qi Gong via Zoom - 11th April
Still wondering what Qi gong is? this is your last chance to try it out. Suitable for absolute beginners. Taught by Lai, she has won many awards and competitions. Funded by the Culture Mile imagine fund. The City Carers Community invites you to join them in an introduction to Qi Gong for Free.
You will learn the art of peaceful, gentle movement-based exercise. Open to City Carers, friends, family, and City residents of all ages. 11- 12 pm on 11th April 2021. You can choose to have your video on or off. Give it a go. Booking is required, for the zoom link email to CityCarersCommunity@gmail.com
Latest Covid-19 statistics for the City of London
The joint City and Hackney Public Health Intelligence Team produce regular statistics on Covid-19 levels in the City. The site now also shows the vaccination uptake statistics.
The site below breaks down the cases in the City, and in Hackney, and by Ward, this enables residents to see the wider picture of infection rates. The site is updated regularly. https://hackney.gov.uk/coronavirus-data
City Connections April Newsletter
You can read the latest newsletter from City Connections by clicking on the box below
Hackney Good Friday and Easter Saturday vaccination clinic 
Where: John Scott Vaccination Centre
When: Friday 2 and Saturday 3 April 8.30am - 6.30pm
Local GPs will be giving first doses of the Pfizer vaccine to those that are eligible.                                                                                                                             
If you are eligible you can ring your GP to book in for an appointment, but you can also walk-in on the day, as long as they are eligible (having your NHS number with them will be useful to make the process quicker).  
To be eligible to book an appointment you must fit at least one of the following criteria: 
aged 50+
aged 16 to 49 and are at high risk from coronavirus or have a condition that puts you at higher risk (clinically vulnerable)
have a learning disability
Are a carer 
Keep up to date with the latest advice
HWCoL are constantly updating our advice and information pages. Please make sure you visit them regularly.
Latest news in your language
All the information published in this newsletter, and on our website, can be translated into your preferred language. Simply click on the 'select language' box at the top of the page and select the language of your choice. (Translation is via google translate, so it may not be grammatically correct)
Turkish
Buradaki website ve yayınlanan bilgiler sizin konuştuğunuz Lisana çevrilmiştir. Tek yapacağınız şey, sayfanın başındaki 'Select Language' düğmesine basıp, konuştuğunuz Lisanı seçmektir.
Spanish
La información publicada en este boletín y en nuestra página web puede ser traducida al idioma que prefiera. Simplemente seleccione su idioma en el campo "select language" en la parte superior de la página (la traducción está realizada a traves de Google Translate por lo que puede ser que no sea gramaticalmente correcta).
Get in touch with Healthwatch City of London
Visit our website for more information, news and events, have your say about your care, and spread the word about Healthwatch City of London.
www.healthwatchcityoflondon.org.uk email: info@healthwatchcityoflondon.org.uk
Tel: 020 3745 9563 Facebook: facebook.com/CoLHealthwatch Twitter: @HealthwatchCoL
Portsoken Health and Community Centre, 14-16 Little Somerset Street, London E1 8AH