Healthwatch City of London May 2022 Bulletin
Our monthly round up of useful information on health and social care from across the City of London.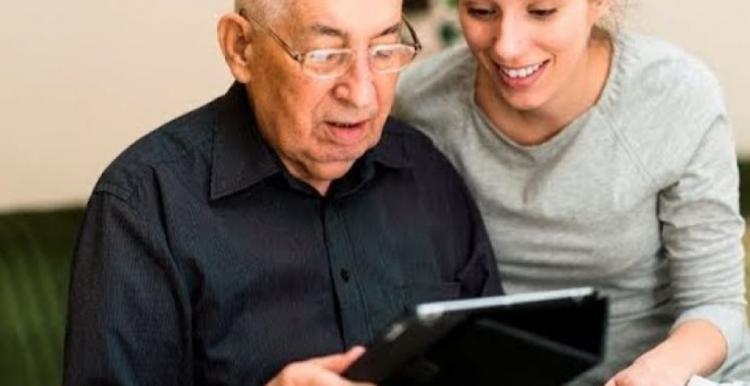 Board meeting in public
Last Friday (13th May) we held our regular Board meeting in public. We were joined by Dr Chor who gave us some useful updates from the Neaman Practice. We'll publish the minutes from the meeting in our June Newsletter, so watch this space.
Age UK City of London want to hear from you!
If you are aged 60+ and based in the City of London (especially in the Middlesex Street/Portsoken Area) our friends at Age UK City of London would love to hear from you. They are holding a meet and greet with tea and biscuits at the Artizan Library and Community Centre, 1 Artizan St, London E1 7AF on Wednesday 25th May between 2pm – 3pm. This is your chance to tell them what you want and need from your local older people's charity. For more information contact Alice on 0203 488 6884.
Pharmaceutical Needs Assessment – Have your say
What is a Pharmaceutical Needs Assessment (PNA)?
The government requires all Health and Wellbeing Boards to produce an assessment of pharmaceutical services (those provided by a pharmacy) in its area every three years, under the NHS. The next assessment is due by the end of the September 2022. This document is called the Pharmaceutical Needs Assessment (PNA).
The PNA is a report of the present needs for pharmaceutical services. It is used to find any gaps in current services or improvements that could be made to improve the future of pharmaceutical services.
Pharmaceutical services include:
dispensing of medicines and appliances on prescription
sale of medicines to the public
providing advice to the public on medicines, coping with ill health or general health and well being
Who will use the Pharmaceutical Needs Assessment?
The PNA will be used by NHS England, City of London Corporation, and the Clinical Commissioning Group in the City of London to make decisions when applications for new pharmacies are received, and for the commissioning of other services that could be delivered by community pharmacies and other providers.
You can read and comment on the draft PNA on the City of London's website. The consultation is open until 8th July. Your input will be most welcome.
Bowel Cancer screening programme
Aged 55 and over? Complete a short survey from Homerton University Hospital for a chance to win £40 and help improve Bowel screening services in East London. For more information, contact your local Health Improvement Specialist Leena on leena.khagram@nhs.net You can access the survey here
Digital champions – here to help you get on line
If you are aged 50+ and want to learn more about IT and get online, Age UK East London offer a free service to assist you with your smartphone, tablet or computer. For more information on Digital Champions or to volunteer as one, please contact them via: Tel: 020 89817124 Email: digitalinclusion@ageukeastlondon.org.uk
Healthwatch City of London aim to film a user-friendly instruction video on how to use the NHS App, we'll publish it widely once it's produced.
Latest Covid-19 statistics for the City of London
The joint City and Hackney Public Health Intelligence Team produce regular statistics on Covid-19 levels and vaccination uptake data in the City. The site is updated regularly and accessible at https://hackney.gov.uk/coronavirus-data   
Keep up to date with the latest advice
HWCoL are constantly updating our advice and information pages. Please make sure you visit them regularly.  https://www.healthwatchcityoflondon.org.uk/advice-and-information
Get in touch with Healthwatch City of London
Visit our website for more information, news and events, have your say about your care, and spread the word about Healthwatch City of London. www.healthwatchcityoflondon.org.uk email: info@healthwatchcityoflondon.org.uk  Tel: 020 3745 9563 Facebook: facebook.com/CoLHealthwatch Twitter: @HealthwatchCoL
Portsoken Health and Community Centre, 20 Little Somerset Street, London E1 8AH