Healthwatch City of London Bulletin 62
Healthwatch City of London's latest bulletin gives you all the latest news on Health and Social Care across the City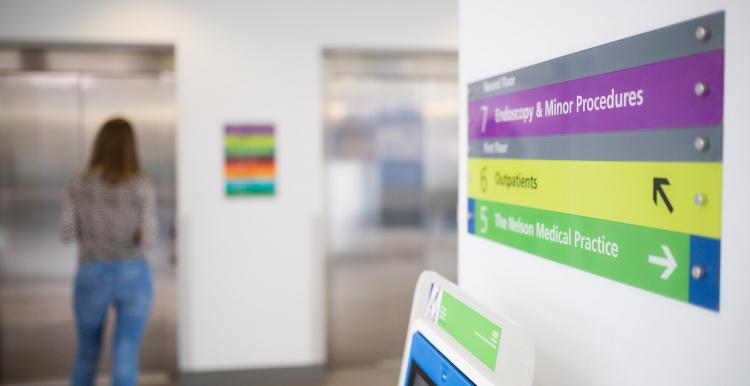 Healthwatch City of London Board meeting in Public
Join us this Friday, for our next Board meeting in public, we'll give you an update on our current work including an update on our discussions with Barts Health on access to cardiac tests. Amy Burgess, Senior Engagement Manager at NHS North East London Clinical Commissioning Group and North East London Health and Care Partnership will join us and answer your questions on the NEL Integrated Care System: what this means for local people and how they are embedding patient and resident participation across NE.
We'll also be joined by Ian Jarman who is the City of London Commissioner responsible for the new Home Care contract, Ian will tell us about the City's plan for the tendering process and share timelines.
The meeting will be held via zoom on Friday 11th February between 2pm – 4pm. If there's something you'd like to ask us please email us info@healthwatchcityoflondon.org.uk , you can join us by clicking on the following zoom link: https://us06web.zoom.us/j/93219874359?pwd=Q0FZVEk4SHBGSlczRE5VNlhGZHZnUT09
Meeting ID: 932 1987 4359 Passcode: 467870
Healthwatch City of London Webinar series
We were recently joined by Dr David Collier from the William Harvey Institute who gave a fascinating insight into the research carried out by his team into treatments for people seriously ill with Covid 19 during the first wave of the pandemic and last week Joanna Lyndon-Cohen from the COVID Rehabilitation Service (CoRe) at Homerton Hospital presented on Long Covid and how to access help. You can watch the replay of both these webinars below (please note the links take you to an external site YouTube)
We are currently planning our next programme of webinars, where we hope to bring you sessions on
access to dentistry,
the new Community Diagnostic Hubs (new initiative of the NHS aimed at building capacity for more diagnostic testing and relieving pressure on hospitals),
health inequalities (ethnic differences in health outcomes, highlighting the variation across ethnic groups and health conditions),
homelessness and
suicide prevention and mental health.
If there are any areas on which you'd like to hear more, please let us know info@healthwatchcityoflondon.org.uk
Dr David Collier from William Harvey Research Institute Webinar Replay | Healthwatch Cityoflondon
Accessing Long Covid Services in City and Hackney Webinar Replay | Healthwatch Cityoflondon
Get Boosted now!
The most important thing that anyone can do is get vaccinated and have your booster (and flu jab) The NHS is seeing the benefit of vaccination on the severity of illness. If you are already vaccinated, please encourage friends and family to get their vaccination and booster jabs as soon as possible.
People aged 18 or over can pre-book a booster dose appointment 2 months after their second vaccine dose. You can get your booster dose 3 months after your second vaccine dose. Book your booster vaccination appointment or find a walk-in vaccination site.
Pop up vaccination clinics will be running on 17th, 18th and 19th February on the Mansell Street estate.
Health Inequalities Survey Shoreditch Park and City
Shoreditch Park and City Primary Care Network would like your help to address health inequalities in GP Practices and Neighbourhoods across Shoreditch Park and City.
GP Practices and Neighbourhoods within Shoreditch Park and City area have worked and continue to work with local communities and health and social care partners, e.g. Healthwatch, resident groups and more to gather data to help improve the health outcomes of the local population including those that are most vulnerable. They would like your input in deciding what our top priorities and focus should be, to help address health and social care issues in our communities. 
Tell the PCN your views here https://www.surveymonkey.co.uk/r/GJHNRCX
Healthwatch England publishes annual report
Healthwatch England have published their annual report to Parliament highlighting how understanding people's experiences, often in real-time, alerts decision-makers to problems quickly, helps them find out what's working and ultimately leads to better care.
Last year, a record two million people turned to the Healthwatch network to either have their say on care or to get the right advice and information. Thanks to the public, Healthwatch has highlighted the pressing issues in health and care and suggested improvements resulting in change. Here are just a few examples:
Healthwatch shared people's stories about being discharged from the hospital with little or no support at the start of the pandemic led to new Government guidance to ensure this does not happen again.
When the public was worried about how the NHS would use their GP data, Healthwatch helped prevent issues by advising the NHS to be more transparent and give people more time to opt-out.
Within eight weeks of the launch of NHS 111 First, Healthwatch provided rapid feedback to help identify teething issues and improve the public's experience.
Find out more in the full report.
Otago Strength and Balance falls prevention
Have you had a fall or know someone who has? City and Hackney Integrated Care Partnership are using the Otago exercise programme as a falls prevention initiative. The Otago exercise programme is designed to increase your strength and balance and in doing so, helping to reduce falls and injuries due to falls. You can do these exercises as part of your every day routine, using the booklet below.
Otago English Booklet_Beginners_V2 (laterlifetraining.co.uk)
City Connections February Newsletter
Please see below the February Newsletter from City Connections, which details all of their upcoming events for the month.
Latest Covid-19 statistics for the City of London
The joint City and Hackney Public Health Intelligence Team produce regular statistics on Covid-19 levels and vaccination uptake data in the City. The site is updated regularly and accessible at https://hackney.gov.uk/coronavirus-data   
Finally....
We are saying good bye to Paul Coles our General Manager. Paul has worked hard for the past two years leading the team at HWCoL for the most part virtually.  Paul joined us just as the pandemic hit and Lockdown started so he faced not just a new job and leading a new team, but providing information and support to City residents in a rapidly moving and often frightening situation.   Gail Beer, Chair of HWCoL and all the Trustees want to thank Paul for his hard work, dedication and commitment over the last two years. We wish him well for the future.