Healthwatch City of London Bulletin 14
This week's bulletin gives an update on the flu vaccination programme, with reminders to join our 'Listening to City Carers' event tomorrow, and our AGM on 16th October.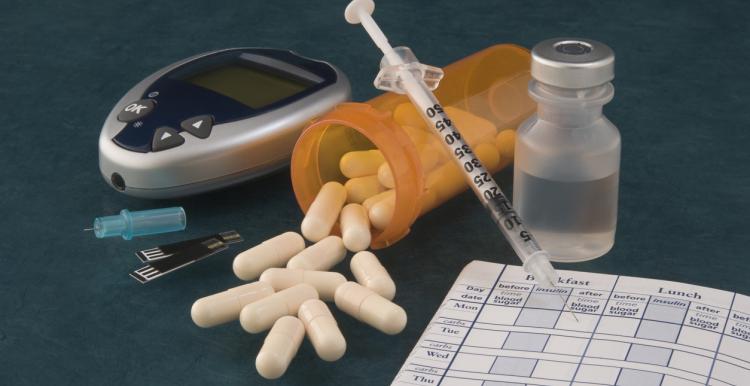 Listening to City Carers virtual event – this Friday
Healthwatch City of London will be holding our next Listening to City Carers zoom session on Friday 9th October at 14:00. We'd like to hear about your experiences of being a carer during Covid-19.  Your feedback helps us to inform providers to improve services in health and social care. Please drop in any time between 14:00 and 15:00.
To join Zoom Meeting click on the following link: https://zoom.us/j/93301023735?pwd=UmxJTzVvN0ptLy9JaUlXbmlJRVozZz09
Meeting ID: 933 0102 3735 Passcode: 374618
Dial in by telephone 0208 080 6591
Healthwatch City of London business plan – let us know what you think
This our first business plan covering the remaining period of our contract to run Healthwatch services for the City of London. The plan is now open for your views and thoughts, to help us identify any gaps and to refine our plan so that we are able to respond to issued identified by our community.
Our plan explains how we intend to ensure that the voices of our residents, workers and students are at the centre of decisions made about their Health and Social Care.  Whilst HWCoL have a number of contractual obligations and statutory requirements to meet, we have not lost sight of our key objective – to work for the people of the City of London. The plan identifies the local issues we will be working on over the remainder of the contract period.
This survey will run from Friday 2nd October 2020 for two weeks, until Friday 16th October 2020. You will be able to access the plan and the survey for your views here
Join us for our Annual General Meeting
We will be holding our AGM on Friday 16th October between 13:00 – 15:00.
The year has been one of change and growth for Healthwatch City of London, since being awarded the contract to deliver Healthwatch services in September 2019. Find out our plans for the coming year and reporting back on an eventful year for us and, as it turned out, for the country too.
Register your interest to attend by emailing us on info@healthwatchcityoflondon.org.uk.
Download the NHS App
The Neaman Practice are texting patients encouraging them to download the NHS App. The App, owned and run by the NHS, is a simple and secure way to access a range of NHS services on your smartphone or tablet. This is not the NHS COVID-19 app.
You can use the NHS App to get advice about coronavirus, order repeat prescriptions, see your available medicines, request a new repeat prescription and choose a pharmacy for your prescriptions to be sent to, book appointments at your GP surgery and get health advice. For more information and details of how to download the App please visit the NHS App site
Flu vaccination update
Public Health England has published an update about flu vaccine availability and prioritisation for people who are eligible for free vaccination.
The basic message is that there will be enough to go around but as more people have come forward early, supplies may be limited and some people may need to wait - but should still be able to get the vaccine before the flu season starts in December.
This does mean that people in the 50 - 64 age bracket will need to wait, unless they are also included in one of the other priority categories
You can read the update here https://www.gov.uk/government/publications/flu-vaccination-why-you-are-being-asked-to-wait/flu-vaccine-supplies-and-why-you-need-to-wait-for-your-vaccine
Please be aware that providers of flu vaccination services are required to offer the vaccine that is most effective for you. It is better to wait to get the right vaccine so that you get the most benefit from it
Latest updates from our local NHS Trusts
You can read the latest bulletins from the East London Health and Care Partnership on their website. The latest issue covers: NHS Covid-19 contact tracing, "Just" the flu? and The NHS is open. https://www.eastlondonhcp.nhs.uk/news/public-bulletins.htm
Barts NHS Trust has also published its latest stakeholder update, the issue covers their 'Living with COVID' plan which sets out how the Barts Health group of hospitals will deliver the best possible care for the duration of the pandemic and Whipps Cross redevelopment virtual public meetings. https://content.govdelivery.com/accounts/UKBARTSNHS/bulletins/2a39b1e
Patient and public voice role to support NHS England and Improvement commission still available.
The deadline for applying for a patient and public voice role (PPV) to support NHS England and Improvement commission specialised health services has been extended to Friday 9 October.
PPV partners play a crucial role in specialised services and are represented across all aspects of work including on advisory groups and governance structures, to ensure that the views of patients, carers and the public are heard.
They are still recruiting for PPV partners in three areas of work:
Programmes of Care (PoC) including Trauma
Clinical Reference Groups (CRG)
Patient and Public Voice Assurance Group (PPVAG) Independent Member
For further information on each area of work, to view the PPV roles that remain available and for application packs, see here: https://www.england.nhs.uk/participation/get-involved/opportunities/spec...
The deadline for applying for PPV roles is Friday 9 October.
Keep up to date with the latest advice
HWCoL are constantly updating our advice and information pages. Please make sure you visit them regularly.
Get in touch with Healthwatch City of London
Visit our website for more information, news and events, have your say about your care, and spread the word about Healthwatch City of London.
www.healthwatchcityoflondon.org.uk email: info@healthwatchcityoflondon.org.uk
Tel: 020 3745 9563 Facebook: facebook.com/CoLHealthwatch Twitter: @HealthwatchCoL
Portsoken Health and Community Centre, 14-16 Little Somerset Street, London E1 8AH