Healthwatch City of London Bulletin 56
This week the government announced plans to roll out the booster jab to 40 -49 year olds, and Healthwatch City of London won a National Award at Healthwatch week. Read this week's bulletin to find out more.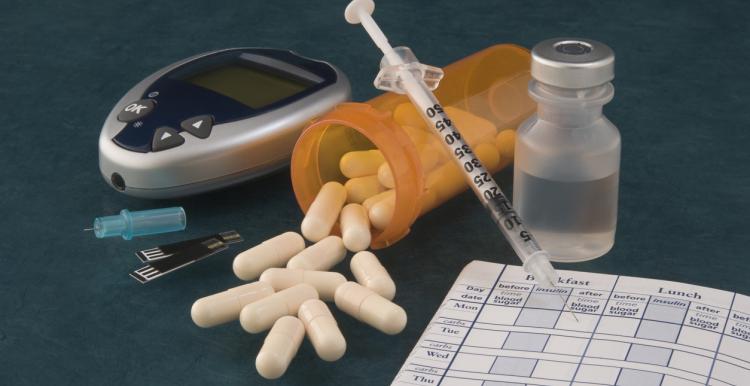 COVID 19 Vaccinations update
To maintain high levels of protection throughout the winter months, the Government has now extended the offer of a booster vaccine to people who are 40 years and over.
You'll be offered a booster dose six months after your second dose if:
Live in a residential care home
Are aged 50 years and over
Are aged 40 – 49 years (from Monday 22nd November TBC)
Are a frontline health or social care worker
Are aged 16 to 49 years with an underlying health condition that puts you at higher risk of COVID-19
Are aged 16 and over and either live with someone, or are the main carer for someone, at high risk from COVID-19
How and when to get your COVID-19 booster vaccine?
You will be offered the booster at least six months after your second dose.
Most people will be invited to book an appointment at a larger vaccination centre, pharmacy, or local NHS service such as a GP surgery. You can book your COVID-19 vaccine booster appointment on-line or by calling NHS119
If you have not received an invite but it has been more than six months and 1 week (190 days) since your second dose, you can try to book your appointment online without an invite.
Healthwatch City of London wins award for work on 'Disabled residents and the impact of Covid 19'
At the recent Healthwatch week Healthwatch City of London a national award for joining forces with its neighboring Healthwatch colleagues to provide fast, regular and comprehensive insight about people's experiences of care and share with local service leaders. 
Working with our local Healthwatch partners we jointly won the 'Working with your integrated care system' category in the Healthwatch Awards 2021.
This virtual event celebrated the difference Healthwatch's 4,300 staff and volunteers made over the past year. We were one of only a handful of local Healthwatch to win an award out of a total of 152 across England.
Sir Robert Francis QC, Chair of Healthwatch England, said:
"The last 16 months have been a time of unprecedented challenge as we all grappled with the impact of COVID-19, yet Healthwatch across England all rose to meet that challenge magnificently and went the extra mile to look after their local communities in a moment of crisis.
"The Healthwatch Awards have been a fantastic chance to showcase how Healthwatch makes such a difference to people's lives and Healthwatch City of London's tireless work for its community during the pandemic is a perfect example of this. I would like to congratulate the Healthwatch London team for their achievements and dedication to the local people they serve."
Sir Robert added: "The awards also serve to highlight how, by sharing your experience with Healthwatch or giving up your time to volunteer, you can make a real difference to your community."
The project 'Voices of disabled residents and COVID 19' was a survey we carried out earlier in the year, of our local residents who are living with a disability asking them to let us know how COVID 19 had impacted on their lives.  The survey explored a number of areas including access to services, access to information and the vaccination. It was carried out across North East London.
From the survey we have learned that 53% of respondents experienced disruption to their health and/or social care.
Those most affected by this had a severe disability (unable to leave home or in need of personal care) those with learning disabilities and those with chronic pain.
Most respondents had experienced online/web based appointments, although these work well for the majority, those with sensory impairments or a language barrier struggle.
You can read the full results from the survey by clicking on the pink box below.
* Healthwatch Barking and Dagenham, Healthwatch Hackney, Healthwatch Havering, Healthwatch Newham, Healthwatch Redbridge, Healthwatch Tower Hamlets and Healthwatch Waltham Forest
Barts Health NHS Trust 'Powering up for Winter'
Barts Health NHS Trust have released details on how they plan to cope with the expected challenges this winter is to bring.
The article gives updates and advice on COVID 19 and winter pressures, as well as how they are addressing the recovery of routine services and reducing the number of patients waiting for care. Actions include: at The Royal London up to 15 critical care beds will be opened to care for patients with COVID, St Bartholomew's hospital will increase capacity at the weekends to operate on patients requiring heart surgery and care for respiratory patients and The Royal London has ring-fenced 10 adult and three paediatric theatres to protect elective capacity.
You can read more on their website Power up for winter | Our news - Barts Health NHS Trust
East London Cardiovascular Disease Prevention (ELoPE) need your views
The ELoPE project is a Barts Heart Centre programme led by Dr Riyaz Patel, Professor of Cardiology and Consultant Cardiologist. Working in partnership with the British Heart Foundation the team aim to deliver an ambitious strategy for reducing premature cardiovascular disease (CVD) mortality and health inequality in East London. The core aims of the project are:
Develop and deliver CVD prevention services within the Barts Heart Centre and partner hospitals across North East London
Primary-Secondary care joint working to steer and deliver on the CVD prevention agenda for the North East London Integrated Care System
Leverage NHS and academic expertise with key partners to drive CVD prevention efforts in and with our communities.
The team have asked us to circulate a survey designed to help them shape their study. They are planning to use artificial intelligence analysis of NHS patient data to prioritise some areas or groups of people for cardiac tests. They hope to use anonymised existing patient data to find people who already have heart disease. Through this they hope to find heart disease earlier, and thus prevent the serious consequences. Please complete the following survey to give your opinion.
Come along and meet the team at the new Portsoken Community Centre
On Friday 19th November we will be at the opening of the Portsoken Community Centre. Come along to meet the team, hear more about our work and learn how you can get involved with our volunteer opportunities. There are many ways for you to get involved in from Trustees to project representatives, survey developers and helping us to deliver leaflets and put up posters. We'll be there from 3.30pm. The new centre is located at 20 Little Somerset Street. Please see the event poster below for the details.
HWCoL upcoming webinars and Public Meetings
Healthwatch City of London have a programme of webinars booked for your interest and information over the next few months. The webinars are run alongside our regular events. Please see the details and how to join below.
Healthwatch City of London Annual Public Meeting
Friday 10th December 3pm – 5pm
Our Annual Public Meeting will be held on Friday 10th December, our key speakers will be Tracey Fletcher, Chief Executive of Homerton University Hospitals NHS Foundation Trust and Professor Charles Knight OBE, Chief Executive, St Bartholomew's Hospital part of Barts Health. Tracey and Charles will be talking about patient engagement and how your voice will be heard during the reconfiguration of services and the development of the Integrated Care Partnership, In addition they will tell us how their Trusts are tackling waiting lists. They will take questions from attendees, and we will let you know more about that as we get nearer the date.
Whilst we would have loved to hold the meeting face to face we have opted for an online meeting as we are aware that some who would like to join are still anxious about being with larger groups of people.
You can submit a question for the panel and register here
Dr David Collier, William Harvey Research Institute Webinar  
Thursday 20th January 6pm – 7pm
Dr David Collier, Joint Clinical Director at the William Harvey Research Institute will be joining us on Thursday 20th January to talk about the William Harvey Research Institute, how it links with Barts and the London School of Medicine and Dentistry, and the current projects being undertaken by the research team.
You can submit a question for Dr Collier and register here
Listening to City Carers group rescheduled
We have taken the decision to reschedule the 'Listening to City Carers Group' planned for 26th November as it clashes with other Carers events. Instead, we will be at the City Connections Carers Day at the Golden Lane Community Centre between 11am – 1pm. Come along to meet us there.
We have rescheduled our group meeting for Friday 3rd December between 2pm and 3pm. The joining details are:
Join via zoom: https://us06web.zoom.us/j/81897762127?pwd=ZUFsdVMxS2lETmczZy8rdHlDWUl4Zz09
Meeting ID: 818 9776 2127
Passcode: 575751  
Healthwatch City of London website review
We are currently reviewing the information provided on our website, how it is displayed and how it works for you. We would welcome your input so if you have any ideas how the site can be improved, please let us know by emailing info@healthwatchcityoflondon.org.uk  Look out for  changes over the coming weeks. 
City Carers Community Share and Learn session via Zoom
Monday 29th November 11.15am / 8pm (45 minutes)
You are welcome to join this friendly group, run by residents voluntarily and independently. Pick up tips from city residents who are looking after a family member, friend, or neighbour.  Please feel free to ask anything, we have had questions from care homes through to dentistry. The session is open to anyone who is looking after someone in the City of London.  For the zoom link or telephone number to call in. email:CityCarersCommunity@gmail.com
Christmas Activities across the City
MRS Independent living event Weds 1st December
Golden Lane Community Centre 2.15 – 3.45pm
See picture to the left 
Aldgate in Winter lantern parade and Christmas market on Friday 3rd December
Please see the flyer in the pink box below:
Barts Virtual Festival of Carols 8th December 5:45pm
Details can be found by clicking on the following link: 
Join this year's virtual festival of carols | Our news - Barts Health NHS Trust
Latest Covid-19 statistics for the City of London
The joint City and Hackney Public Health Intelligence Team produce regular statistics on Covid-19 levels and vaccination uptake data in the City. The site is updated regularly and accessible at https://hackney.gov.uk/coronavirus-data   
Keep up to date with the latest advice
HWCoL are constantly updating our advice and information pages. Please make sure you visit them regularly.  https://www.healthwatchcityoflondon.org.uk/advice-and-information
Get in touch with Healthwatch City of London
Visit our website for more information, news and events, have your say about your care, and spread the word about Healthwatch City of London. www.healthwatchcityoflondon.org.uk email: info@healthwatchcityoflondon.org.uk  Tel: 020 3745 9563 Facebook: facebook.com/CoLHealthwatch Twitter: @HealthwatchCoL
Portsoken Health and Community Centre, 14-16 Little Somerset Street, London E1 8AH