Healthwatch City of London Bulletin 43
This weeks bulletin has the latest information on booking appointments at the Neaman Practice and on Covid-19 vaccination Clinics.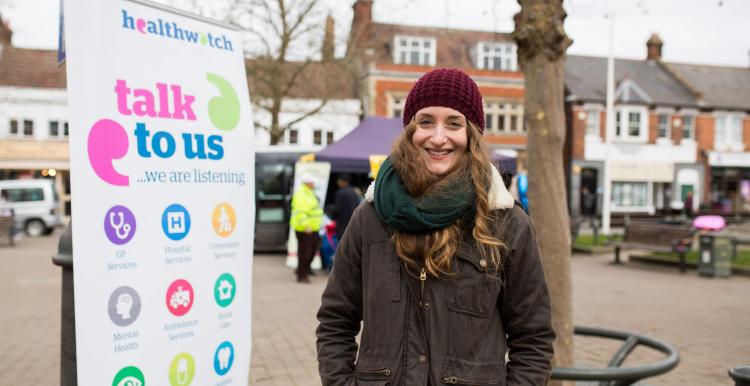 Appointments at the Neaman Practice 
As previously reported, you are now able to request a face-to-face appointment with your GP at the Neaman Practice. You are unable to book these appointments via the app. 
If you require a face-to-face appointment you need to telephone the practice directly on 020 7600 9740
Hoxton Health toenail cutting clinic at the Neaman Practice
The next toenail cutting clinic run by Hoxton Health and held at the Neaman Practice is on Wednesday 11th August between 2pm -5pm. There is a charge of £15, and the service is available to City and Hackney registered patients/residents deemed as vulnerable, over 55, living alone or a carer – at risk of mobility issues or falls.
To book call Hoxton Health directly on 0207 739 2533, please do not call the Practice to book. You can also request a home visit; this is available to people unable to attend clinic.
City Connections August Newsletter
Please see below the leaflet detailing the events being held by City Connections in August.
Rethink 'Feeling the Summer Festival'
Feeling the Summer is a virtual festival for young people (14-19 year olds) taking place between the 9th-13th of August and brought to you by Rethink Mental Illness and Mental Health UK. Young champions and experts have been at the heart of the planning for our festival – they have been responsible for advising on its content, platform and appeal to young people.
The festival aims to support young people's mental health by providing a range of events such as workshops and live streamed panel discussions and Q&A sessions, it will support open conversation and engagement in mental health.
Focus is on reaching groups that are often marginalised from 'traditional' mental health support such as young men, young people from Black, Asian and Minority Ethnic backgrounds and LGBTQ+ young people.
Positioned during A-Level and GCSE results week, the interactive nature of the festival will provide support to young people at a time when they can face a lot of different emotions, and pressure to make decisions about their future. Young people will be given the opportunity to talk about their plans for the future, seek advice from other young people and professionals, and access resources and signposting if they want extra support.
It's been a challenging year for parents and carers of young people, and they too would benefit from support in how best to talk to young people about their mental health. There are specific sessions on the best ways to approach these conversations, and what to do if further support is required. There will also be workshops focused on supporting those who work with young people such as teachers, youth workers and sports coaches. 
Please see the attached leaflet for all the details and timetable
A guide to Audiology Services and Hearing Aid provision in the City of London
Christopher Gadsden, a City resident and Healthwatch City of London volunteer has carried out extensive research on our behalf, on audiology services and Hearing Aid provision in the City of London.
The resulting guide produced from the research is very easy to read and packed full of useful information from recognising when you need hearing aids, to where you can get them and how to access both NHS and private services for your hearing.
Thank you, Christopher for all of your work on this.
Vaccination walk in centres
There are a number of walk in, pharmacy and vaccinations centres across the City and Hackney where you can just walk in for a vaccination. Vaccinations are available for anyone over the age of 18 for first and second doses through out August.
Just turn up or secure an appointment by calling 119 or going to nhs.uk/ coronavirus
Pharmacy clinics
Bees Pharmacy. 199–201 Rushmore Road, E5 0HD
AstraZeneca-Oxford or Pfizer
Monday–Friday 9am–6.30pm Saturday 9am–4pm
Boots. 120 Fleet Street, EC4A 2BE
Moderna
Monday–Friday 8.30am–5.30pm Closed for lunch 12 noon–1pm
Clockwork Pharmacy. 398–400 Mare Street, E8 1HP
AstraZeneca-Oxford
Monday, Tuesday, Wednesday and Friday 9am–7pm Thursday and Saturday 9am–6pm
Day Lewis. 75–77 Stoke Newington Road, N16 8AD
AstraZeneca-Oxford
Saturdays 9.30am–4.30pm
Haggerston Pharmacy. 201 Haggerston Road, E8 4HU
AstraZeneca-Oxford or Pfizer
Monday–Saturday 9am–5pm Sunday (from 15 August) 9.30am–4.30pm
Murrays Pharmacy. 96–98 Murray Grove, N1 7QP
Moderna
Monday–Friday 9am–6pm Saturday 9am–5pm
Silverfields Pharmacy. 141 Homerton High Street, E9 6AS
AstraZeneca-Oxford or Pfizer
Monday–Saturday 9am–6.30pm
Spring Pharmacy. 233 Hoxton Street, N1 5LG
Moderna or Pfizer
Monday–Friday 9.30am–6pm Saturday 9.30am–5pm
COVID-19 vaccine clinics
John Scott Health Centre. 220 Green Lanes, N4 2NU
AstraZeneca-Oxford or Pfizer
Wednesday, Thursday, Friday 9am–6.30pm Sunday 9am–12.30pm and 2pm–4.30pm
St Leonards Hospital vaccination centre. Block E, Nuttall Street, N1 5LZ
Pfizer
Monday–Friday 10am–6pm Saturday 12 noon–7pm
The Vaccination Centre. 3a Bocking Street, E8 3RU
AstraZeneca-Oxford or Pfizer
Monday, Tuesday, Saturday 9am–6.30pm Sunday 9am–12.30pm and 2pm–4.30pm
City Carers Community Events
The City Carers Community are holding more of their Share and Learn sessions via Zoom. These are being held on Monday 2nd, 16th & 30th August at 11.15am and 8pm. The sessions last for 45 minutes.
 You are welcome to join in. Ask questions and learn tips from city residents who are looking after a family member, friend or neighbour (other terms are informal/unpaid carers). Topics are determined by residents' questions or help to navigate the NHS/Social care systems for yourself / the person you look after etc. Open to anyone who is looking after someone in the City of London. A friendly group, run by residents voluntarily. For the zoom link email:CityCarersCommunity@gmail.com
Upcoming Healthwatch City of London Events
One of Healthwatch City of London's purposes is to understand the needs, experiences and concerns of people who use health and social care services and to speak out on their behalf. To do that we need to hear from you so we provide a number of regular events where we can exchange views and raise issues or concerns. Ideally, we'd like to hold them face to face, but because of the current pandemic we are restricted to Zoom events.
Please see a list of our events below with joining details.
*Change of date* Listening to City Carer's event – Friday 27th August
Overview: An opportunity for Carer's to provide feedback on their experience of Health and Social Care.
Time: 11:00 – 12:00
Joining details:  
https://zoom.us/j/96737224444?pwd=bWE5R3l3OGVvY21tbDRpcURqOXFmdz09   
Meeting ID: 967 3722 4444 Passcode: 364136 Dial in: 0208 080 6591  
Latest Covid-19 statistics for the City of London. 
The joint City and Hackney Public Health Intelligence Team produce regular statistics on Covid-19 levels and vaccination uptake data in the City. The site is updated regularly and accessible at. https://hackney.gov.uk/coronavirus-data