Healthwatch City of London Bulletin 19
This week's bulletin from Healthwatch City of London gives information on Carers Rights Day events, Cancer services for residents and flu vaccination information sessions.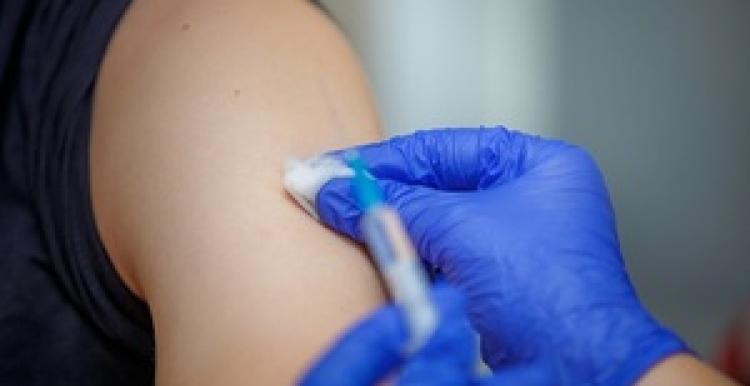 Latest Covid-19 statistics for the City of London
The joint City and Hackney Public Health Intelligence Team produce regular statistics on Covid-19 levels in the City. The site below breaks down the cases in the City, and in Hackney, and by Ward, this enables residents to see the wider picture of infection rates. The site is updated regularly. https://hackney.gov.uk/coronavirus-data
Free Flu vaccinations for over 50s from 1 December
The Government has announced that people aged 50 to 64 will get free flu vaccine from 1 December as part of expanded flu vaccination programme this winter. You can get vaccinated at your GP surgery or a local pharmacy offering the service.
The groups now eligible are:
adults aged 65 or over
pregnant women
those with certain pre-existing conditions
NHS and social care workers
all children up to year 7
household contacts of those who are clinically extremely vulnerable
adults aged 50 to 64 (from 1 December)
Healthwatch City of London Board Meeting in Public
Our next Board Meeting in Public will be held on Friday 11th December between 16:00 – 18:00 via Zoom.
Please email info@healthwatchcityoflondon.org.uk to express your interest in attending and for joining details.
https://www.healthwatchcityoflondon.org.uk/event/2020-12-11/healthwatch-city-london-board-meeting-public
Carers Rights Day 26th November 2020 events
Over the next few days there are several events, both nationally and locally, being run for Carers. A list has been compiled by Shirley Islam, a carer who lives in the City. You can access the schedule here Carers Rights day events | Healthwatch Cityoflondon
Cancer screening and access to treatment
The North East London Commissioning Alliance has developed two short videos to encourage local residents to take up NHS services for cancer screening and treatment Cancer services across north east London are running and are safe. It is essential for people to attend cancer appointments and measures are in place to keep you safe. These videos help explain how they are keeping you safe and why it is important to come in for treatment.
Keeping cancer patients safe: https://youtu.be/ZBayrSewju4
Cancer won't wait for Covid: https://youtu.be/hO7oqqI5WrM
Flu information sessions for London residents
Do you or someone you know have questions about the flu or the flu vaccinations this year? City and Hackney CCG has organised a selection of livestreamed sessions aimed at residents across North East London.  Each session will include lots of useful information, and a clinician will be at hand to answer any questions you may have.  Click on the links below for full details and feel free to share widely amongst your networks.
Pregnant women
Thursday 26 Nov, 1 – 2pm
https://www.eventbrite.co.uk/e/129653451965
Monday 30 Nov, 6 – 7pm
https://www.eventbrite.co.uk/e/129666450845
Parents with young children
Thursday 26 Nov, 6 – 7pm
https://www.eventbrite.co.uk/e/129667164981
Monday 30 Nov, 1 – 2pm
https://www.eventbrite.co.uk/e/129667746721
Living with long-term health conditions
Friday 27 Nov, 1 – 2pm
https://www.eventbrite.co.uk/e/129669431761
Tuesday 1 Dec, 6 – 7pm
https://www.eventbrite.co.uk/e/129669658439
Carols for the City
The Rt Hon The Lord Mayor of the City of London, Alderman William Russell invites you to Carols for the City. Carols for the City, being held on Tuesday 8th December at 8.30pm has been created to provide an opportunity to come together to help some of those who need it most.
This year's Carol Service, organised by The Lord Mayor's Appeal, the Worshipful Company of Information Technologists (WCIT) and the City of London vocal group, VOCES8, features a very distinguished list of participants. To find out more about the readings, lessons, festive carols and how to join, click here.
Keep up to date with the latest advice
HWCoL are constantly updating our advice and information pages. Please make sure you visit them regularly.
Get in touch with Healthwatch City of London
Visit our website for more information, news and events, have your say about your care, and spread the word about Healthwatch City of London.
www.healthwatchcityoflondon.org.uk email: info@healthwatchcityoflondon.org.uk
Tel: 020 3745 9563 Facebook: facebook.com/CoLHealthwatch Twitter: @HealthwatchCoL
Portsoken Health and Community Centre, 14-16 Little Somerset Street, London E1 8AH