Healthwatch City of London Bulletin 10
Healthwatch City of London's latest bulletin covers the publication of the Report on our surveys to understand the affects of COVID on service provision, and the chance to watch a webinar from Barts Health NHS Trust on changes to their services.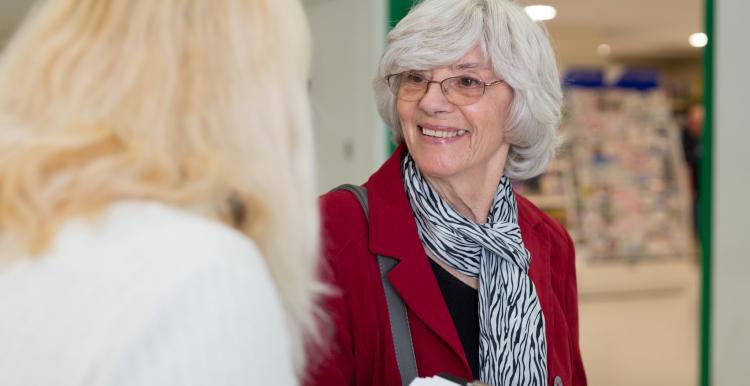 Healthwatch City of London Survey results
Over the past few months Healthwatch City of London has carried out a series of surveys to understand how Covid- 19 has affected your access to services, your experiences of using NHS 111 and treatment of patients at the Neaman Practice.
Initial findings tell us respondents thought there was enough advice about COVID-19, but concern was shown about lack of advice on other conditions 'Clear information available online from the NHS about Covid 19.  Not always clear how care for other conditions is being affected e.g. hospital appointments scheduled before the pandemic broke out.'
There was also concern about the support offered around other illnesses and the lack of regular 'normal' service provision during the pandemic. NHS 111 was considered to be an excellent service by the majority of respondents who contacted it, 'NHS 111 split in to public health to refer general covid-19 questions. it was a great service at 11pm'
As City residents access Health advice via on-line means this needs to be addressed urgently if it is going to meet the expectations of the residents.
Overall respondents recognised services had changed but they felt those they had contact with were caring.
The results and report from the surveys will be shared with the Neaman Practice, City and Hackney CCG, City of London's Department of Community and Children's Services and with Healthwatch England. We will work in partnership in plans for improvement.
You can read the full report here on our website. If you'd like to contact us regarding our surveys and this report please email info@healthwatchcityoflondon.org.uk or call on 020 3745 9563.
Join us for our Annual General Meeting
We will be holding our AGM on Friday 16th October between 13:00 – 15:00.
The year has been one of change and growth for Healthwatch City of London, since being awarded the contract to deliver Healthwatch services in September 2019. Find out our plans for the coming year and reporting back on an eventful year for us and, as it turned out, for the country too.
Register your interest to attend by emailing us on info@healthwatchcityoflondon.org.uk.
Barts Health NHS Trust – changes to services webinar
Barts Health NHS Trust recently held a webinar on changes to their outpatients services.
The webinar gave an overview of the changes to their services since the pandemic and their vision for the service in the future. You can watch the webinar here
Keep up to date with the latest advice
HWCoL are constantly updating our advice and information pages. Please make sure you visit them regularly.
Get in touch with Healthwatch City of London
Visit our website for more information, news and events, have your say about your care, and spread the word about Healthwatch City of London.
www.healthwatchcityoflondon.org.uk email: info@healthwatchcityoflondon.org.uk
Tel: 020 3745 9563 Facebook: facebook.com/CoLHealthwatch Twitter: @HealthwatchCoL
Portsoken Health and Community Centre, 14-16 Little Somerset Street, London E1 8AH