Healthwatch City of London Bulletin 9
The latest bulletin from Healthwatch City of London invites you to tell us about your experience of leaving hospital during COVID-19, and gives top tips on how to make the most of virtual NHS appointments.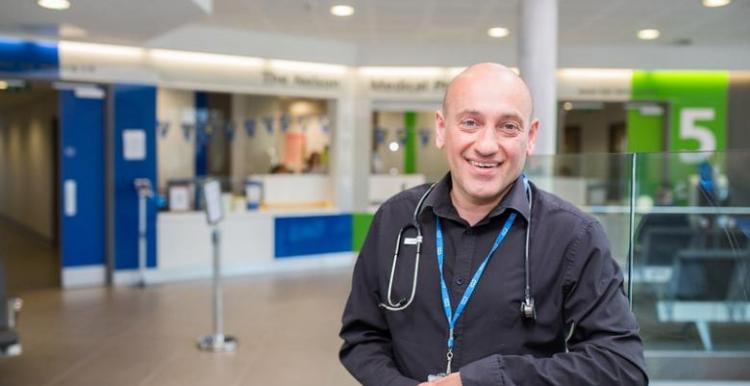 Tell us about your experience of leaving hospital during COVID-19
The pandemic has changed a number of things, including how people are discharged from hospital. If you, your partner or a relative have been recently discharged we would like to know your views What was your experience like? How was your loved one treated? Healthwatch England are running a short survey help NHS services know how to improve care for all. Healthwatch City of London will have access to the resulting data, which will enable us to analyse the impact on the residents, workers and students of the City. If you would rather contact us directly our email address is info@healthwatchcityoflondon.org.uk or telephone us on 020 3745 9563
The doctor will zoom you now!
One of the key areas that Healthwatch City of London are focusing on this year is the increase in the provision of NHS services digitally, and how to ensure access to these services for all. The pandemic has seen a rapid roll-out of virtual NHS consultations. Working with National Voices, Traverse, and PPL, Healthwatch England have found out how they are working for people, and how to get the most out of the virtual health and care appointments. Read their blog on how to make the most of your virtual appointment.
Please let us know your thoughts on this issue on info@healthwatchcityoflondon.org.uk or 020 3745 9563
The City is reopening
With safety measures in place the City is now reopening. Attractions opening times and visitor information is available on this page.
Please follow the advice issued by the Government in their Enjoy Summer Safely campaign. It covers such topics as what is changing and what can I do that I couldn't do before? What else will change in the next few months? What should I still avoid doing? And in particular social contact and events.
Keep up to date with the latest advice
HWCoL are constantly updating our advice and information pages. Please make sure you visit them regularly.
Get in touch with Healthwatch City of London
Visit our website for more information, news and events, have your say about your care, and spread the word about Healthwatch City of London.
web: www.healthwatchcityoflondon.org.uk email: info@healthwatchcityoflondon.org.uk
Tel: 020 3745 9563 Facebook: facebook.com/CoLHealthwatch Twitter: @HealthwatchCoL
Portsoken Health and Community Centre, 14-16 Little Somerset Street, London E1 8AH