Healthwatch City of London Bulletin 5
Read the latest bulletin from Healthwatch City of London, with information on the lifting of some lockdown restrictions and an update for those who are shielding.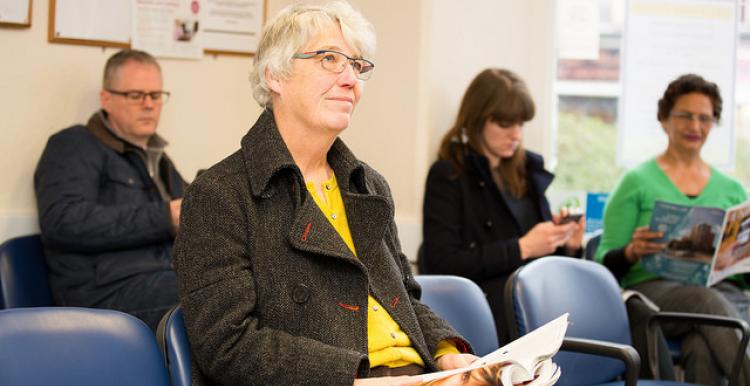 Healthwatch City of London Bulletin 5 
Easing of lockdown restrictions from 4th July
From Saturday 4th July, pubs, restaurants and hairdressers will be able to reopen, providing they adhere to COVID Secure guidelines. Please be cognisant that our streets, small gardens and green areas may be busier, so do remember to continue to follow the social distancing guidelines.
The Government is saying to restore the arts and cultural sector, some leisure facilities and tourist attractions may also reopen, if they can do so safely – this includes outdoor gyms and playgrounds, cinemas, museums, galleries, as well as libraries, social clubs, places of worship and community centres.
Some parts of the Barbican Centre will reopen soon, its Art Gallery and Conservatory from Monday 13th July, followed by The Curve on Tuesday 11 August. New safety measures will be in place including operating at reduced capacity, timed entry slots to ensure a safe flow of visitors through the space, and tickets needing to be booked online in advance of a visit.
The Government will keep all measures under constant review and will reverse measures, should the numbers of cases rise.
Changes to advice on shielding from the Government
The Government advice for those shielding in England is changing on 6th July. If the trend in the decrease in the prevalence of COVID across England continues, the Government will further relax its shielding advice in two stages; 6 July and 1 August.
If you are currently shielding, you should be receiving a letter which details the new guidelines laid out below.
From 6 July:
you may, if you wish, meet in a group of up to 6 people outdoors, including people from different households, while maintaining strict social distancing;
you no longer need to observe social distancing with other members of your household;
in line with the wider guidance for single adult households (either an adult living alone or with dependent children under 18) in the general population, you may from this date, if you wish, also form a 'support bubble' with one other household. All those in a support bubble will be able to spend time together inside each other's homes, including overnight, without needing to socially distance. This is a small advisory change that brings those affected a step nearer others in their communities. However, all the other current shielding advice remains unchanged at this time.
Further changes may come into effect on 1 August. As and when we become aware, we will inform you of these.  More detailed guidance will also appear on gov.uk from 6 July.  
Coronavirus test centre in Dalston
The mobile test centre will be available in Dalston again on Friday 3, Saturday 4 and Sunday 5 July. If you are experiencing symptoms of Coronavirus please. Book a test online here. The centre is located at Bentley Road Car Park, Dalston, London, N1 4BZ. Be aware access to the test centre is via Tottenham Road.
Healthwatch City of London surveys
During COVID -19 we know there have been changes in the way Health and Social care has been delivered. Please let us know if they are good or bad by completing our surveys or just drop us note. Our surveys cover access to GPs and use of NHS111. We will be analysing our results in mid-July and sharing these with stakeholders, to ensure that your voice is heard.
We would particularly like to hear more from the Carers in our community, please take the time to complete our survey https://www.surveymonkey.co.uk/r/HWCoLCarersSurvey.  Or just email us at the address below .
*Virtual* Dragon café in the City
The next virtual Dragon Café in the City session will take place on Wednesday 8 July. The programme is free and open to anyone working or living in the City, and provides a space for them to release the pressure, take a break from their busy routines and engage in creative activities designed to foster positive mental and physical wellbeing.
You can subscribe to automatically receive the Dragon Café in the City programme into your inbox in advance, by visiting www.dragoncafeinthecity.com and signing up at the bottom of the page.
Keep up to date with the latest advice
HWCoL are constantly updating our advice and information pages. Please make sure you visit them regularly.
Get in touch with Healthwatch City of London
Visit our website for more information, news and events, have your say about your care, and spread the word about Healthwatch City of London.
www.healthwatchcityoflondon.org.uk email: info@healthwatchcityoflondon.org.uk
Tel: 020 3745 9563
Portsoken Health and Community Centre, 14-16 Little Somerset Street, London E1 8AH