Healthwatch City of London Bulletin 1
Healthwatch City of London Bulletin Issue 1. Join us at our next Board meeting for the public, and let us know your view on GP surgery services during Covid 19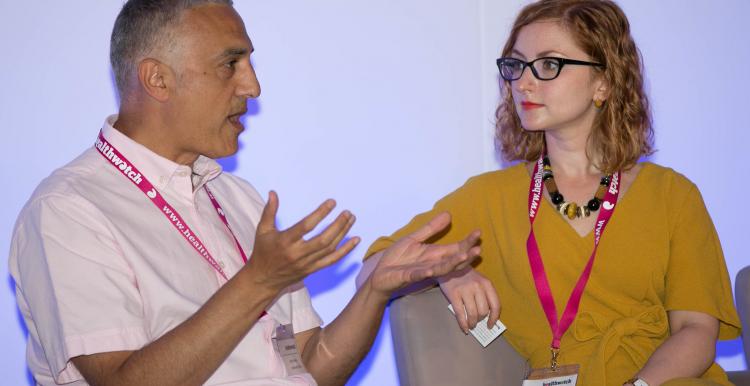 21 May 2020:  Issue 1
Healthwatch City of London bulletin
Board meeting for the public
On Friday 29th May Healthwatch City of London will be holding a Board meeting for the public. We will be joined by David Maher, Managing Director, NHS City and Hackney Clinical Commissioning Group, who will be giving a presentation on the 'Covid 19 recovery and restoration programme.' Our chair, Gail Beer, will be giving an update on the work of Healthwatch City of London. We'll present on our surveys, performance framework and volunteers.
You can join the meeting by emailing us at info@healthwatchcityoflondon.org.uk, we'll then send you joining details.
Survey on access to GP surgeries during Covid-19.
We have launched the latest in our series of surveys to find out how you have accessed Health and Social care services during Covid-19.
Please take the time to let us know of your experiences. You can access all of our surveys on this page
Keep up to date with the latest advice
We are constantly updating our advice and information pages. Please make sure you visit them regularly.
Get in touch with Healthwatch City of London
Visit our website for more information, news and events, have your say about your care, and spread the word about Healthwatch City of London.
www.healthwatchcityoflondon.org.uk
Email: info@healthwatchcityoflondon.org.uk
Tel: 020 3745 9563
Add: Portsoken Health and Community Centre, 14-16 Little Somerset Street, London E1 8AH