Royal London Hospital rated 'good' after maternity inspection
Inspectors have reported 'significant' improvements in patient care at the Royal London Hospital run by Barts Health NHS Trust.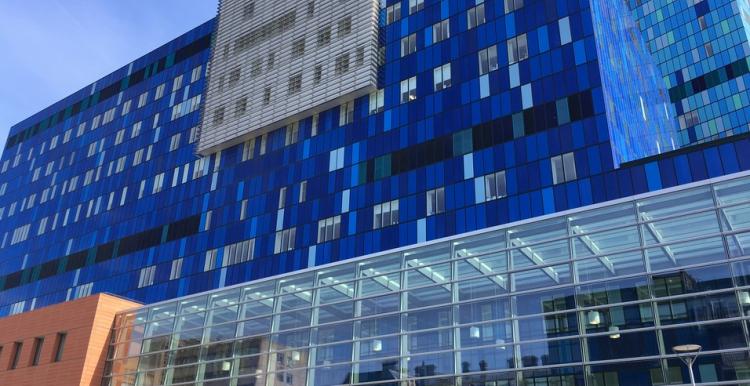 Findings
Inpatient maternity care and end of life care at the Royal London Hospital are now rated 'good' by the Care Quality Commission (CQC).
Maternity services at the hospital were rated 'outstanding' for being well-led and 'good' for safety, effectiveness, care and responsiveness.
New ratings for the Royal London services were issued after inspectors visited the hospital in December 2018.
Improvements
Improvements in inpatient maternity services included:
Security improvements including a tagging to prevent baby abduction
Leadership including a board level 'maternity champion'
Improved record keeping
Improved staff attendance, moral and midwife staffing levels
Inspectors cited the following positive features of end of life care:
Staff encouraging relatives to help care for loved ones on the ward
Improved bereavement support before, during and after death that respected people's culture and beliefs
An open and engaged approach to end of life care
Impact
The effect of the new ratings means the Royal London Hospital has now moved from 'requires improvement' to 'good' overall.
Barts Health NHS Trust was removed from special measures in February and is now rated as  'requiring improvement' including for its use of resources.
Maternity services at Newham University Hospital, also run by Barts Health NHS Trust, moved from inadequate to 'requires improvement' following an inspection in January 2019.
Read the latest CQC report on the Royal London Hospital here.