Homerton University Hopsital - Latest COVID-19 briefing
Homerton University Hospital NHS Foundation Trust have released the latest update on COVID-19 for their patients and user groups.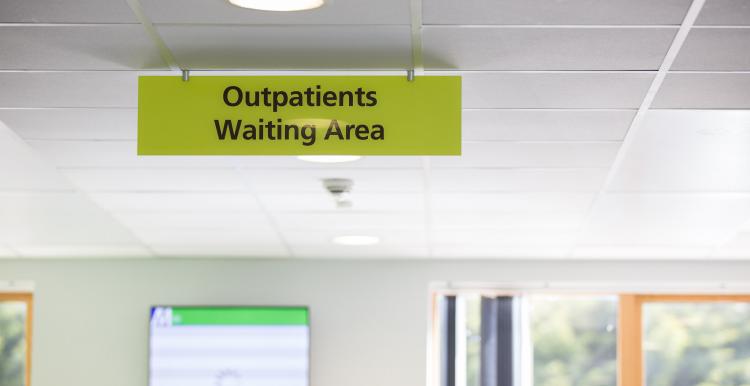 The priority of the HUHFT during the Covid-19 pandemic is the safety of our patients and staff.  We are seeing an increasing number of suspected and confirmed Covid-19 cases within our hospital and are taking a number of actions to ensure we are able to respond safely to the demands this places on services and staff.  These have been difficult decisions and all have been taken with the involvement and support of our clinical teams and based on the latest national guidance. 
Visitors
As of 25 March 2020 we have suspended visiting to all of our adult hospital wards with just a few exceptions:- 
Carers, for example from a care home where the carer needs to remain with the patient 
Patients with learning difficulties that require their carer to remain with them 

Patients coming to the end of life. Relatives will supply staff with a list of family members. Only one family member at a time can access the hospital.  
For all of these exceptions, only one person is allowed to remain with the patient at any time. 
Visitors to the neonatal intensive care unit are parents only.  One named parent/carer is allowed to visit a child on Starlight, our children's ward.   One birthing partner is allowed to accompany women in labour. 
Elective Activity - We have cancelled all non-urgent surgical work.  Decisions to cancel elective patients have been made by clinical teams.   
Outpatient Activity – All outpatient appointment have been cancelled and we are no longer receiving routine referrals from GPs.  We will continue to receive clinically urgent outpatient referrals from primary care, which will be vetted by clinical teams who will agree how to appropriately manage these patients in the current circumstances.  Where appropriate we offer telephone and virtual clinics. 
Community services – we have cancelled all non-urgent appointments and have implemented telephone consultation where this is possible and practical for some services.    Urgent patients who need to be seen face to face by our community services will be triaged by telephone prior to attendance.   
Maternity services – we have reduced face to face appointments and implementing telephone clinics where clinically appropriate.   Maternity patients who need to be seen face to face are being triaged by telephone prior to attendance to confirm Covid-19 status.  Our homebirth service has been suspended for the foreseeable future. All imminent mums-to-be using the service have been contacted and informed of the suspension.  With the health service across London, including our colleagues in the ambulance service, under unprecedented pressure due to the Covid-19 outbreak, there has been a growing risk of delay if a homebirth mother requires an urgent transfer to hospital. 
Diagnostics – We are reducing access to diagnostic services to clinically urgent and Covid-19 related cases.  GP direct access services are available for clinically urgent patients only.
To ensure the safety of our patients and staff we have taken the decision to enact a security lockdown of the main hospital site.   This will enable us to safely manage access through the hospital site. Staff visitors and patients can now access the site via four routes – Diabetes centre junction; front main entrance; glass link corridor and porters lodge.  Security guards are stationed at all entrance points and will be proactively challenging patients, visitors and staff entering the site to ensure the trust's infection control precautions, the reduction in numbers visiting and access protocols are adhered with.  They will also remind everyone entering site to wash their hands or use alcohol gels provided as soon as possible to reduce any possible spread of the virus.   
Our facilities management partners are working closely with us to ensure we have sufficient support service staff available.  We will also use our Covid staff bank to fill gaps in portering, cleaning and other facilities management services.  
We have issued a Pandemic Incident Workforce Guidance to staff and managers.  This guidance that overrides all current people and HR policies in the Trust where appropriate to support our ability to effectively respond and to ensure our staff have clarity about workforce issues at this time.  The guidance covers a range of issues including flexible working, e-deployment and role change, alteration to work patterns, disruption to travel infrastructure, sickness absence and support to staff. 
We have identified staff that are deemed high risk based on the latest government guidance on social distancing and isolation.  These staff have all contacted by their manager and risk assessed.  Arrangements have been agreed to enable staff stay well and continue working, where this is possible and these took effect from Monday 23 March.
We are currently identifying clinical and non-clinical staff that we can redeploy to ensure we are able to effectively manage the increasing number of Covid-19 patients in our hospital.  We are taking steps to provide staff with additional training where this is required.   We will begin to establish a "Covid Bank" of staff that we will be able to redeploy on a planned basis across the hospital as well fill gaps in staffing at short notice.