Healthwatch City of London wins prestigious national award
Healthwatch City of London has won a prestigious national award for joining forces with its neighbouring Healthwatch to provide fast, regular and comprehensive insight about people's experiences of care with local service leaders.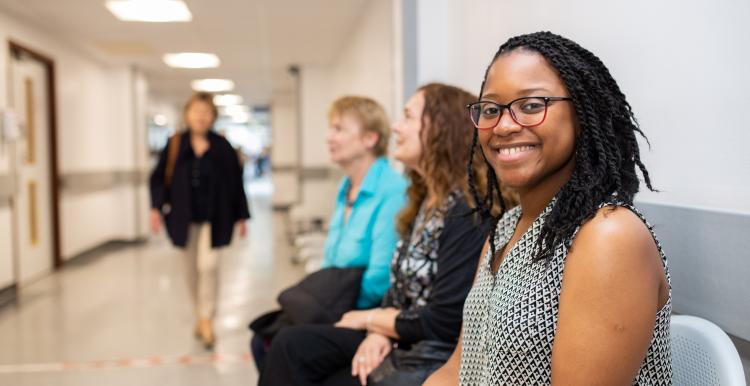 Healthwatch City of London was one of eight local Healthwatch who jointly won the 'Working with your integrated care system' category in the Healthwatch Awards 2021, which were run by Healthwatch England this week.
This virtual event celebrated the difference Healthwatch's 4,300 staff and volunteers made over the past year and Healthwatch City of London was one of only a handful of local Healthwatch to win an award out of a total of 152 across England.
Healthwatch City of London worked together with seven partner Healthwatch* to provide North East London Health and Care Partnership with timely and valuable feedback which will help it develop services that meet the needs of its diverse population.
Sir Robert Francis QC, Chair of Healthwatch England, said:
"The last 16 months have been a time of unprecedented challenge as we all grappled with the impact of COVID-19, yet Healthwatch across England all rose to meet that challenge magnificently and went the extra mile to look after their local communities in a moment of crisis. "The Healthwatch Awards have been a fantastic chance to showcase how Healthwatch makes such a difference to people's lives and Healthwatch City of London's tireless work for its community during the pandemic is a perfect example of this. I would like to congratulate the Healthwatch London team for their achievements and dedication to the local people they serve." Sir Robert added: "The awards also serve to highlight how, by sharing your experience with Healthwatch or giving up your time to volunteer, you can make a real difference to your community."
Voices of disabled residents and COVID 19
The project 'Voices of disabled residents and COVID 19' was a survey we carried out earlier in the year, of our local residents who are living with a disability asking them to let us know how COVID 19 had impacted on their lives.  The survey explored a number of areas including access to services, access to information and the vaccination. It was carried out across North East London.
From the survey we have learned that 53% of respondents experienced disruption to their health and/or social care.
Those most affected by this had a severe disability (unable to leave home or in need of personal care) those with learning disabilities and those with chronic pain.
Most respondents had experienced online/web based appointments, although these work well for the majority, those with sensory impairments or a language barrier struggle.
You can read the full results from the survey by clicking on the pink box below.
The award was presented during Healthwatch Week – a virtual conference celebrating the vital work of Healthwatch which featured high-profile speakers including NHS England chief executive Amanda Pritchard and historian and BAFTA award-winning TV presenter/producer Professor David Olusoga.
There is a local Healthwatch in each of the 152 local authority areas in England. They supported over two million people to have their say on care or get the advice they need in 2020/21.
* Healthwatch Barking and Dagenham, Healthwatch Hackney, Healthwatch Havering, Healthwatch Newham, Healthwatch Redbridge, Healthwatch Tower Hamlets and Healthwatch Waltham Forest