Volunteer Role Description Community Listeners and Influencers
Do you have a passion for championing the voice of patients and the public? Do you enjoy listening to the experiences of others? Are you interested in social research? Would you like to gain skills in influencing or community engagement?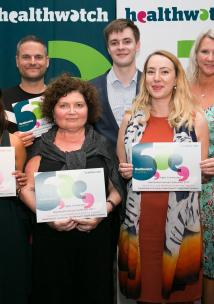 Our Community Listeners and Influencers support Healthwatch City of London at drop-ins and other public events, gathering patient opinion and raising awareness of our organisation. You can also attend meetings and forums on our behalf; using the views and information that has been gathered by us to represent the views of patients and the public in the City, to influence decision makers.
You can download and view our Community Listeners and Influencers role description below.