Healthwatch City of London April Newsletter
All the latest news on Health and Social care provision from across the City of London, and how you can get involved and have your say.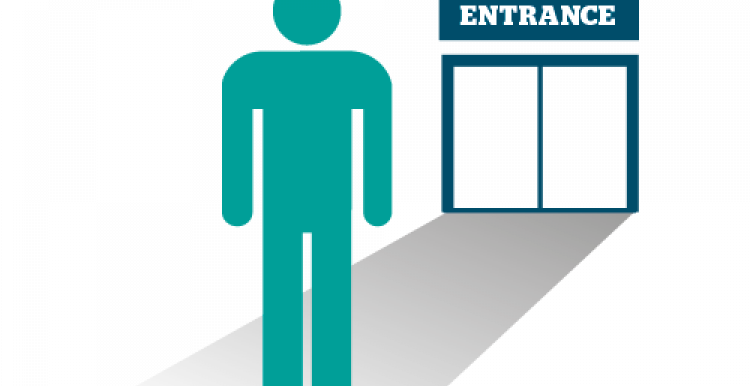 Chat from the Chair
Welcome to our latest newsletter. The City is returning to life and for those of us who live here it is very obvious that more and more are returning to the office.  It gives a very different feel to the City. Whilst normality is to be welcomed, it is important that we stay vigilant where Covid is concerned. Restrictions have now been lifted and the Spring booster programme is now being rolled out for the over 75s and the more vulnerable members of our community. You can read more about that below and what to do.
Our focus now turns to the future, with the impending launch of the new Integrated care Systems, it is more important than ever that the voice of those receiving services is heard, Not just by those who commission health and social care on our behalf, but by those who deliver them and that includes all services. Making sure your voice is heard, and that you are responded to remains core to what we do. As a statutory body we have a voice that cannot be ignored but we do need to hear from you.
Alongside this work we will be launching our refreshed communications and engagement strategy, which will focus more on the themes and areas that you have told us are important to you. Our main concern at the moment is access to Health and Social Care services. Let us know or your experiences, whether good or bad, did you wait a long time for a service? Did you get the care you expected? Did you receive the care or treatment at the place you wanted? We would like to hear from you.
Last week saw the local election, we would like to congratulate the successful candidates and look forward to working together with them in the future.
We continue to ensure your voice is heard by attending meetings and raising issues with Health and Social care providers when you come to us. There are several opportunities for you to get involved too, please see below details of the new North East London Integrated care system communications consultation meeting, and of our next public meeting in May. I look forward to seeing you all soon at either one of our webinars or at a Public Board meeting.
Stay safe
Gail
Booster vaccinations for the over 75s and the vulnerable
People aged 75 years and older, residents in care homes for older people, and those with weakened immune systems are now being offered a spring booster of coronavirus (COVID-19) vaccine.
We have been advised by the North East London CCG that the NHS will contact those who are eligible to make a spring booster appointment, so people should wait until they hear from the NHS. The NHS will prioritise those whose clinical need is greatest, as it has throughout, starting with those who have had a bigger gap since their last dose, then working through the cohort to invite others who have waited less time. Everyone who is eligible will be offered a top up between three and six months over the Spring and early Summer.
If you have any problems or are still waiting to be contacted, please let us know by emailing info@healthwatchcityoflondon.org.uk
Lateral flow testing
From 1st April most people will now have to pay for a lateral flow test except for the over 75s and over 12s with weakened immune systems.
Some High Street Pharmacies will be selling the test kits for around £2 per kit.
Some groups will continue to get free tests:
NHS staff who care for patients
hospital patients who need PCRs before treatment
care home residents
people working in high-risk settings, including care homes and prisons
patients who are discharged from hospital into care homes or hospices
People who are eligible for community Covid drug treatments because they're at higher risk if they catch Covid will be sent LFTs to keep at home in case they develop symptoms.
Dr Chor to join us for our Healthwatch City of London Public Board Meeting
We will be holding our next meeting in public on Friday 13th May between 2pm -4pm.
Dr Chor from the Neaman Practice will join us to update us on the action plan put in place for improvements to patient experience at the Practice. We will also get an update on how the practice is working with St Bartholomew's Hospital to make cardiology tests more accessible.
We'll also be joined by Abimbola Musa, the Health Inequalities Lead from the Shoreditch Park and City PCN, who will talk about the work being carried out to address Health Inequalities and progress in implementing n recommendations in our resident engagement report.
Join us via zoom:
https://us06web.zoom.us/j/86846982389?pwd=Y2NkQmhuemRlak5oZnRna3pMRWZMZz09
Meeting ID: 868 4698 2389
Passcode: 524609
Tell us your thoughts
In our next newsletter we will be advertising our annual survey; the survey gives you the opportunity to tell us what you think of Healthwatch City of London and of our priorities for the coming year. Of course, you don't have to wait for the survey to come out, you can always let us know what you think, raise any concerns, or ask any questions on info@healthwatchcityoflondon.org.uk
Would you like to get involved with Healthwatch City of London?
Here at Healthwatch we are always on the look out for volunteers, from distributing leaflets, to attending meetings, to conducting research projects. Please let us know if you would like to get involved. You can commit as little or as much time as you like. If you would like to find out more, please contact us on info@healthwatchcityoflondon.org .uk or visit our volunteer page on our website https://www.healthwatchcityoflondon.org.uk/volunteer 
Waiting times and accessing your care
As a result of the pandemic waiting times across all healthcare provision has increased. We monitor waiting times but would like to hear from you if you have experienced a lengthy wait for your care. Have you any questions about accessing services or are you looking for more information about how services are working, please do get in touch. Email us at info@healthwatchcityoflondon.org.uk
How to report a safeguarding concern
Safeguarding is protecting a person's right to live in safety, free from abuse and neglect. If you have worries about someone you know there are ways for you to raise your concerns.
If you are an adult experiencing abuse or neglect, or if you are worried about an adult, you think may be at risk, please contact the Adult Social Care Team.
Call 020 7332 1224 - (Monday to Friday, 9am-5pm).
Call 020 8356 2300 - for all other times, including weekends and Bank Holidays
If you are concerned about a child or young person, or wish to refer yourself to Early Help or Safeguarding services, please contact the City of London Corporation Children and Families Team on:
020 7332 3621 (Monday to Friday, 9am-5pm)
If you or someone is at immediate risk, you should always call the police on 999
North East London Integrated Care Partnership Communications and engagement our chance to influence the future
The new Integrated Care System (ICS) for North East London will come into effect on 1st July. ICSs are new partnerships between the organisations that meet health and care needs across a population they coordinate services and plan the provision and delivery of services in a way that improves population health and reduces inequalities between different groups. We will be part of the North East London ICS, and our role is to act as a critical friend to the ICS and ensure that your voice is heard.
On Tuesday 12th April there will be a meeting with health and social care organisations to bring together engagement leads and local people to seek their views on the communications strategy, how engagement should be rolled out and to seek feedback on the draft shared pledges which have been developed so far.
Healthwatch City of London will be attending the meeting, but we would like residents and members of the public to be involved and to have your say. If you would like to attend, please let us know by emailing us at info@healthwatchcityoflondon.org.uk
The meeting will be held via teams between 2pm – 3.30pm.
City of London Elections
The City of London elections were held last week, you can read the full results on the Corporations website 2022 City elections results - City of London  We will be working closely with local councillors to make sure that health and social care services are responsive and to exchange information and intelligence on  the latest developments.
Healthwatch City of London Webinar series
Hopefully, some of you have joined our webinars which brought important information into your home as well as covering areas of general interest.
We are planning our annual programme of events and ideas include:  
Access to dentistry: exploring your experiences, especially for children
The creation of Community Diagnostic Hubs: what are they and what will they mean for residents 
Health inequalities: how are they being addressed  
Homelessness: the response of City of London Corporation
Men's Health
We will soon be sending out a survey for you to let us know what you would like to be included in our series. Watch this space for further information.
Have a healthy Ramadan
The local NHS is urging Muslims to plan ahead to ensure a healthy and safe holy month of Ramadan. The advice is particularly important for anyone who has diabetes, takes prescribed medicines or needs a medical appointment during the month.
If you have diabetes and want to fast, please speak to your GP or diabetes nurse about the safest way to do this. Diabetes UK has lots of advice on fasting and managing your diabetes during Ramadan.
If you are taking prescribed medicines, you should continue taking them during Ramadan, but check with your GP if the doses need to be adjusted or the times that you take them need to be changed.
If you have a medical appointment booked during Ramadan, it is very important that you attend. If you need to adjust the time, contact the relevant healthcare organisation to do so.
If you become unwell during Ramadan the British Islamic Medical Association advises that you should stop fasting and seek medical advice.
For more advice, including healthy eating tips and having a Covid-19 vaccine during Ramadan, visit the NEL CCG website.
The Homerton Patient Voices group is recruiting patient and service user representatives
The Homerton Patient Voices meeting (previously known as the Patient Experience and User Engagement Forum) was relaunched in December and is on a mission to increase and improve patient and service user engagement and involvement across the Homerton University Hospital NHS Foundation Trust. This Trust is working towards ensuring that the voices, opinions and lived experiences of our community are at the centre of all service design and improvement projects.
Being a patient representative for the Trust would entail attending the Homerton Patient Voices meeting every other month and feeding into a wide variety of projects. From co-designing patient information leaflets, to inputting into educational and training programmes, this is an opportunity to play a meaningful part in the improvement of our Trust.
For further information on how to become a patient representative, the expectations and what support we can offer you, please get in touch with the Patient Experience Team on huh-tr.patientexperienceteam@nhs.net or 020 8510 7084 and leave a voice message if necessary.
Latest Covid-19 statistics for the City of London
The joint City and Hackney Public Health Intelligence Team produce regular statistics on Covid-19 levels and vaccination uptake data in the City. The site is updated regularly and accessible at https://hackney.gov.uk/coronavirus-data   
Keep up to date with the latest advice
HWCoL are constantly updating our advice and information pages. Please make sure you visit them regularly. https://www.healthwatchcityoflondon.org.uk/advice-and-information
Contact Healthwatch City of London
Visit our website for more information, news, and events, have your say about your care, and spread the word about Healthwatch City of London. www.healthwatchcityoflondon.org.uk email: info@healthwatchcityoflondon.org.uk  Tel: 020 3745 9563 Facebook: facebook.com/CoLHealthwatch Twitter: @HealthwatchCoL
Portsoken Health and Community Centre, 20 Little Somerset Street, London E1 8AH