Healthwatch City of London Newsletter 30 July 2021
We welcome the appointment of Amanda Pritchard as the new NHS Chief Executive, launch our Audiology and Hearing Aid guide and give the latest advice following the lifting of restrictions across the country, in this month's newsletter.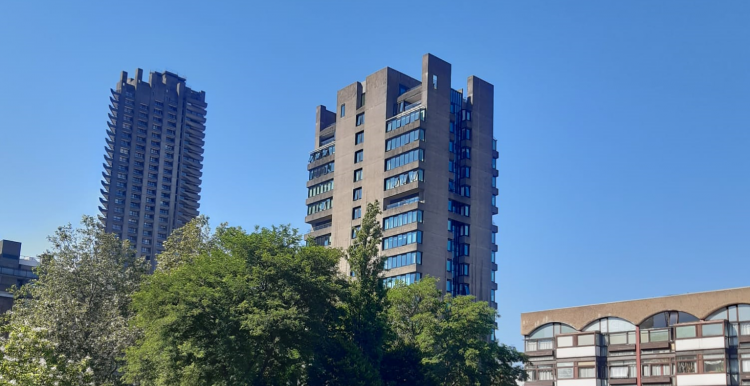 As restrictions are lifted, we know that many of you who read our newsletter remain cautious and naturally anxious. There is still a good deal of guidance around, but interpretation varies, and this can be confusing.  Even in the City whilst going out and about I have seen different approaches for different businesses.  Our advice?  Act responsibly and think of others, follow the guidance, and do what you feel comfortable with.  The 'Pingdemic 'has caused furore and anxiety and here at HWCoL we have not been immune, but we followed the guidance and made sure we kept safe.  Listening to Dr Van Tamm yesterday it's clear that however difficult adhering to the guidance can be the impact has been enormous and helped save lives.   Lateral flow tests, PCR tests and vaccination are all part of the arsenal to control Covid so for more information about these see our website and follow the links below.  All healthcare settings still have infection control procedures in place, which we urge you to adhere to. 
Thank you to everyone who attended the public meeting on the future of St Leonards earlier this month, the event generated a lot of interest which shows the level of concern about the future of this facility and the services it provides. The next stage in our public involvement programme will be to conduct an online survey of City and Hackney residents, which will provide you with a further opportunity to share your ideas about the future of St Leonard's. The survey will be published in the coming weeks, so do please take part, and encourage your friends in the City to do so too.
This week we are pleased to publish a report on Audiology and Hearing Aid provision in the City.  Written by Christopher Gadsden, one of our volunteers the report details the services available, how to access them and provides some insightful user experience. I'd like to thank Christopher for the time he spent compiling what is an excellent and accessible report. 
Finally, I'm delighted to congratulate Amanda Pritchard on her appointment as the new NHS Chief Executive.  I was lucky enough to work closely with Amanda at Guy's and St Thomas' when she was the CEO there. Apart from bringing a wealth of operational experience and a deep understanding of how health and social care systems work Amanda's compassion, her values and her leadership are inspirational. 
 Gail
A guide to Audiology Services and Hearing Aid provision in the City of London
Christopher Gadsden, a City resident and Healthwatch City of London volunteer has carried out extensive research on our behalf, on audiology services and Hearing Aid provision in the City of London.
The resulting guide produced from the research is very easy to read and packed full of useful information from recognising when you need hearing aids, to where you can get them and how to access both NHS and private services for your hearing.
Thank you, Christopher for all of your work on this.
Vaccination centres
There are a number of walk in, pharmacy and vaccinations centres across the City and Hackney where you can just walk in for a vaccination.
As well as booking a vaccination appointment through the national NHS booking system or by calling 119. You can also attend a local vaccination event by walking in or calling 020 8356 3111 to confirm your appointment. Vaccinations are available to everyone over the age of 18.
For second doses current guidance recommends that everyone 18+ should have their second dose after 8 weeks. You must have the same type of vaccination as your first. Two doses of the vaccine are required for maximum protection.
Pharmacy and clinic walk-in events
Bees Pharmacy, 199-201 Rushmore Road E5 0HD
Pfizer or Astrazeneca-Oxford vaccinations.
Monday-Friday 9am-9pm
Saturday 9.30am-4.30pm
Sunday 9.30am-3pm
Boots, 120 Fleet Street EC4A 2BE
Moderna vaccinations.
Monday-Friday 8.30am-5.30pm – closed for lunch 12 noon-1pm
Clockwork Pharmacy – 398 – 400 Mare Street E8 1HP
Astrazeneca-Oxford vaccinations.
Monday-Saturday 8am-9pm
Saturdays 9.30am-4.30pm
Haggerston Pharmacy, 201 Haggerston Road
Pfizer or Astrazeneca-Oxford vaccinations.
Monday-Friday 8am-7pm
Saturday 9.30-4.30pm
Sunday 9.30-4.30pm
Local vaccination centres
John Scott Health Centre, 220 Green Lanes, Woodberry Down N4 2NU
Pfizer or Astrazeneca-Oxford vaccinations.
29 July – 9am – 6.30pm
30 July – 9am – 6.30pm
1 August – 9am – 4:30pm
St Leonards Hospital vaccination centre, Nuttall St N1 5LZ
Pfizer vaccinations.
Monday – Friday 10am-6pm
Saturday 12 noon-7pm
The Vaccination Centre, 3a Bocking Street, E8 3RU
Pfizer or Astrazeneca-Oxford vaccinations.
31 July 9am-6.30pm
1 August 9am-4.30pm
Tower Hamlets residents can view vaccinations sites and special vaccine events on the Council's website https://www.towerhamlets.gov.uk/lgnl/health__social_care/health_and_medical_advice/Coronavirus/Covid-19-vaccines.aspx
City and Hackney Safeguarding Adults Board Bulletin
The City and Hackney Safeguarding Adult Board have published their third bulletin.
You can read it by clicking on the attachment below.
This City & Hackney service provides rapid assessment and treatment for acutely unwell patients who would otherwise be admitted to A&E or a hospital ward. The focus is on the elderly, frail and complex patients. It also runs a morning falls service for people who have fallen and maybe laying on the floor.
ParaDoc comprises a GP with a Paramedic and involves local rapid responses with/Falls/Nursing/Palliative teams; Physiotherapists; Occupational therapists; Geriatricians and Social Services to help people manage better at home.
Healthwatch Hackney are holding a public meeting on this service on Monday 2nd August between 5:30pm – 7:00pm for more information and to register email info@healthwatchhackney.co.uk and see the attached flyer
Plasma donors needed in London 
NHS Blood and Transplant (NHSBT) has launched its first national campaign for people to donate plasma for medicines, including at its plasma donor centres in Croydon, Stratford and Twickenham. 
Plasma donation only restarted in April after a gap of more than 20 years and few people know what plasma donation is. An NHSBT survey shows only 23% of the public know about it. This lack of awareness is contributing to a shortfall in donors.
In total, NHSBT needs 4,600 people to start donating plasma in London in the next three months. (1,300 at Croydon, 1,700 at Stratford, and 1,600 at Twickenham). 
Last year, 3,905 people from London received antibody medicines made from plasma. 
To recruit the lifesaving donors needed, NHSBT is working with partners and running a campaign with a call to 'join the donor pool' over the summer, asking people who may not be able to enjoy a holiday to help build the pool of active donors. 
Donated plasma is made into antibody medicines known as immunoglobulins, which are used to save the lives of people with immune disorders. Around 17,000 people a year receive these medicines.   
They are mainly used to treat immunodeficiencies (for example, when people lack antibodies to fight infections) and neurological disorders (for example, when the body's immune system is attacking itself).
Currently the NHS depends entirely on imports of blood plasma from other countries – mainly the US – to manufacture immunoglobulins.  Donation to NHSBT will bolster long term NHS supplies. 
To donate plasma, visit www.blood.co.uk/plasma or call 0300 123 23 23.   
City Carers Community Events
The City Carers Community are holding more of their Share and Learn sessions via Zoom. These are being held on Monday 2nd, 16th & 30th August at 11.15am and 8pm. The sessions last for 45 minutes.
 You are welcome to join in. Ask questions and learn tips from city residents who are looking after a family member, friend or neighbour (other terms are informal/unpaid carers). Topics are determined by residents' questions or help to navigate the NHS/Social care systems for yourself / the person you look after etc. Open to anyone who is looking after someone in the City of London. A friendly group, run by residents voluntarily. For the zoom link email:CityCarersCommunity@gmail.com
Upcoming Healthwatch City of London Events
One of Healthwatch City of London's purposes is to understand the needs, experiences and concerns of people who use health and social care services and to speak out on their behalf. To do that we need to hear from you so we provide a number of regular events where we can exchange views and raise issues or concerns. Ideally, we'd like to hold them face to face, but because of the current pandemic we are restricted to Zoom events.
Please see a list of our events below with joining details.
*Change of date* Listening to City Carer's event – Friday 27th August
Overview: An opportunity for Carer's to provide feedback on their experience of Health and Social Care.
Time: 11:00 – 12:00
Joining details:  
https://zoom.us/j/96737224444?pwd=bWE5R3l3OGVvY21tbDRpcURqOXFmdz09   
Meeting ID: 967 3722 4444 Passcode: 364136 Dial in: 0208 080 6591  
Latest Covid-19 statistics for the City of London  
The joint City and Hackney Public Health Intelligence Team produce regular statistics on Covid-19 levels and vaccination uptake data in the City. The site is updated regularly and accessible at. https://hackney.gov.uk/coronavirus-data
Keep up to date with the latest advice
HWCoL are constantly updating our advice and information pages. Please make sure you visit them regularly.  https://www.healthwatchcityoflondon.org.uk/advice-and-information
Get in touch with Healthwatch City of London
Visit our website for more information, news and events, have your say about your care, and spread the word about Healthwatch City of London. www.healthwatchcityoflondon.org.uk email: info@healthwatchcityoflondon.org.uk  Tel: 020 3745 9563 Facebook: facebook.com/CoLHealthwatch Twitter: @HealthwatchCoL
Portsoken Health and Community Centre, 14-16 Little Somerset Street, London E1 8AH