NHS Digital collection of Patient Data
Patient data from GP medical records kept by GP practices in England is used every day to improve health, care and services through planning and research, helping to find better treatments and improve patient care.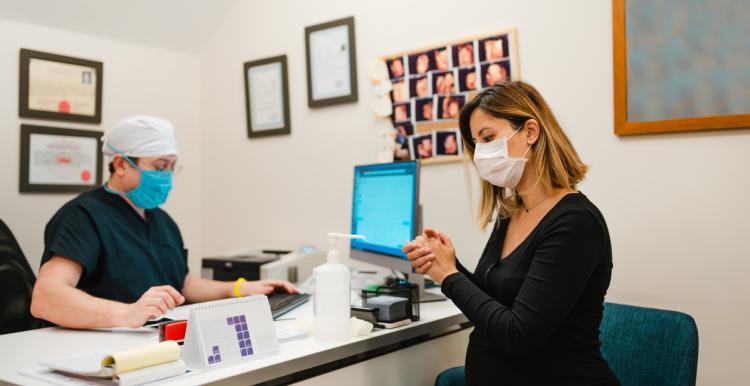 The NHS is introducing a new way to share this information - called the General Practice Data for Planning and Research data collection.
NHS Digital will collect, analyse, publish and share this patient data to improve health and care services for everyone. This includes:
informing and developing health and social care policy
planning and commissioning health and care services
taking steps to protect public health (including managing and monitoring the coronavirus pandemic)
in exceptional circumstances, providing you with individual care
enabling healthcare and scientific research
Any data that NHS Digital collects will only be used for health and care purposes. It is never shared with marketing or insurance companies.
This collection will start from 1 September 2021. Patient data will be collected from GP medical records about:
any living patient registered at a GP practice in England when the collection started - this includes children and adults
any patient who died after the data collection started, and was previously registered at a GP practice in England when the data collection started
They will not collect your name or where you live. Any other data that could directly identify you, for example NHS number, General Practice Local Patient Number, full postcode and date of birth, is replaced with unique codes which are produced by de-identification software before the data is shared with NHS Digital.
NHS Digital will collect data on:
data on your sex, ethnicity and sexual orientation
clinical codes and data about diagnoses, symptoms, observations, test results, medications, allergies, immunisations, referrals and recalls, and appointments, including information about your physical, mental and sexual health
data about staff who have treated you
NHS Digital will NOT collect data on:
your name and address (except for your postcode in unique coded form)
written notes (free text), such as the details of conversations with doctors and nurses
images, letters and documents
coded data that is not needed due to its age – for example medication, referral and appointment data that is over 10 years old
coded data that GPs are not permitted to share by law – for example certain codes about IVF treatment, and certain information about gender re-assignment
Opting out
If you do not want your identifiable patient data to be shared outside of your GP practice for purposes except for your own care, you can register an opt-out with your GP practice. This is known as a Type 1 Opt-out.
If you wish to register a Type 1 Opt-out with your GP practice before data sharing starts with NHS Digital, this should be done by returning this form to your GP practice. If you have previously registered a Type 1 Opt-out and you would like to withdraw this, you can also use the form to do this. You can send the form by post or email to your GP practice or call 0300 3035678 for a form to be sent out to you.
Neaman Practice
We have contacted the Neaman Practice, they have confirmed that Type 1 Opt-out forms should be sent directly to them at 15 Half Moon Court, EC1A 7HF, dropped into the surgery or sent via email to theneamanpractice@nhs.net
Printed copies of the form are available for collection on the reception desk, should you not have access to a printer.
The Practice have communicated the information on their website Patient Record - The Neaman Practice