Carers Rights Day Events 2021
Thursday 25th November is Carers Rights day. Below is a list of events to mark the day and celebrate our unpaid carers community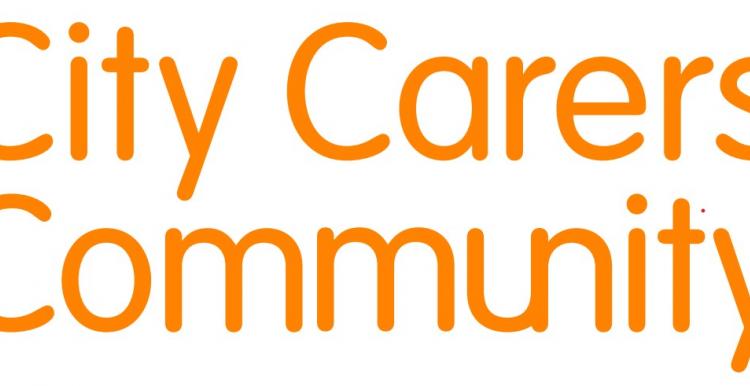 Carers Rights Day Events
National Carers Rights Day 25th November.
Thursday 25th November is Carers Rights day. Did you know there may be 100 - 300 residents who are unpaid carers in the City of London, spanning a large age range. Many of whom are unaware they have rights. This year's theme is "Raising awareness of the rights''.
As there are so many great events taking place to mark Carers Rights day, we have rescheduled our monthly 'Listening to City Carers' session, it will now be held on Friday 3rd December between 2pm – 3pm. The joining details are:
Join via zoom: https://us06web.zoom.us/j/81897762127?pwd=ZUFsdVMxS2lETmczZy8rdHlDWUl4Zz09
Meeting ID: 818 9776 2127
Passcode: 575751  
The following is a selection of Local and National events taking place between 25th - 28th November.
City Carers Community - Carers Rights Day event  
Thursday 25th November 8pm & Sunday 28th November 5pm (up to 60 minutes)
Open to anyone in the City of London who may be looking after someone or is curious to know more information for a friend or family member. Topics covered will be Carers Rights and How to find help or support in the City. Sessions will be run by residents voluntarily. The session is drop in via Zoom & phone.
Zoom Link: https://us02web.zoom.us/j/83617632608?pwd=ODBYVi9va1IxalNZdktkOGlwbEljdz09
Meeting ID 836 1763 2608 Passcode: rights
To Access via phone call 0203 481 5237 Same meeting ID Telephone Passcode: 650429  email:CityCarersCommunity@gmail.com
City Connections - Carers Rights Day event
 Friday 26th November, 11.00-13.00, at Golden Lane Community Centre.
City Connection have teamed up with City Advice, Healthwatch City of London, City and Hackney Carers, and Not a Care in the world to have an informative day for you all! This event is open to all unpaid carers living in the City or caring for someone who lives in the City. There will be stalls set up with the participating organisations so that you can get some one-to-one time to chat with them and take some flyers home with you. There will also be a live Communication training workshop with Not a Care in the World from 12.00-13.00. The entire event will be streamed on Zoom for those carers who are not able to join us in person – the same meeting link and joining details will be used for the Not a Care in the World training from 12.00-13.00.
Join Zoom Meeting
https://us02web.zoom.us/j/85329871237?pwd=TnZ0bFdWaDIvNit2aVBad0tNUWFLdz09
Meeting ID: 853 2987 1237
Passcode: 261121
National Events
Care Fee Funding And Care Contracts with Irwin Mitchell Solicitors
From a series of webinars for the general public. This webinar will touch on many topics such as options for care and understanding care contracts. If you are unable to attend, you have the option of signing up to be sent the recording of the session.
Carers UK
12-minute workout for carers with Mr. Motivator – Thursday 25 November, 9.30-10.00am
Carers UK and Age UK Islington are hosting a special Carers Rights Day online session with Mr. Motivator! Mr. Motivator will lead a 12-minute workout for a positive start to your day, followed by an opportunity to ask Mr Motivator your fitness and wellbeing questions. This session is open to unpaid carers. Book here.
Tips and guidance: juggling work and care – Thursday 25 November, 3-4.00pm
Do you have questions about juggling work and care? Liz from Carers UK's Helpline Advisory team will be joining to offer tips and guidance on your rights in work. A Q&A will follow. Places will be limited to 25 participants. Book here.
Meet author Penny Wincer – Thursday 25 November, 5-6.00pm
Come join us for a conversation with author Penny Wincer and short readings from her book, Tender: The Imperfect Art of Caring. Penny Wincer has twice been a carer, first to her mother, and as a single parent to her autistic son. A Q&A will follow with the audience. Book here.
Mobilise
Join Co-founder Suzanne Carers Rights Day mini Carer's Assessment workshop where Mobilise will dive into action plans and the impact caring has on us. 25th Thursday 11-11.45am
Our thanks to Shirley Islam and City Carers Community for providing us with this information