Second dose vaccination information for City Health and Social Care staff
Homerton Hospital will start administering the second doses of the Covid-19 Vaccine from 16th March 2021 to frontline Health and Social Care workers from the City and Hackney.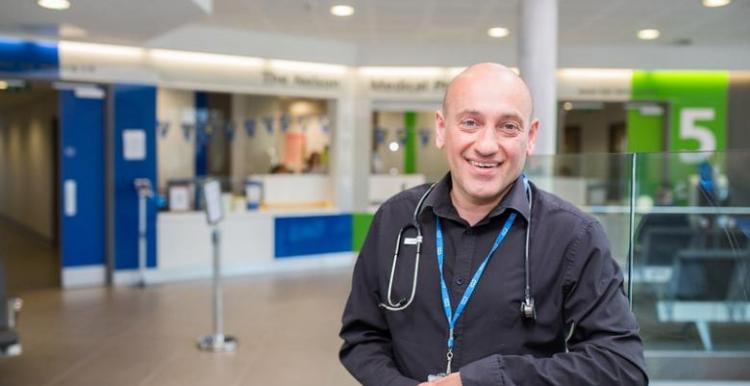 Homerton Hospital will start administering the second doses of the Covid-19 Vaccine from 16th March 2021. Second doses are given 10-12 weeks after the first dose.
Important Instructions for your 2nd Dose
·         If you walked in for your 1st dose without a booking, please walk into either the education centre at Homerton Hospital, or the Great Hall at St Leonards Hospital for your 2nd dose 10 weeks after the date of your 1st dose. 
·         If you had a pre booked appointment for your 1st dose, please check your email or text for confirmation on when to attend for your 2nd dose.
If staff booked an appointment for their first dose then they should already have a text or email with their second dose appointment. If staff have not received a text or email about their second dose then they should follow the instructions below on walk-in.
For staff that walked into St Leonards for their first dose on Wednesday 13th or Thursday 14th January, and are due their 2nd dose on Wednesday 24th and Thursday 25th March respectively, please note that the St Leonards Clinic now only runs on a Thursday. See times and locations for walk-in clinics below.
Walk-in Times and Locations:
Please do not attend earlier than 10 weeks, and no later than 12 weeks, following your first dose. We will not be able to vaccinate you if you arrive earlier than 10 weeks from your first dose.
1.      Walk-in appointments are available at the Education Centre in Homerton Hospital. The Education Centre is situated at the rear of the hospital site and can be accessed via Clifden Road Entrance https://www.homerton.nhs.uk/finding-us Monday, Tuesday, Wednesday, Friday and Saturday), first walk-in 8.20am and last walk-in 4.30pm
2.       Walk-in appointments available at St Leonard's Hospital, in the Main Hall. Entrance to Hospital Via Nuttal Street, N1 5LZ. There is parking on site. https://www.homerton.nhs.uk/st-leonards Clinics run on Thursdays only. First walk-in at 9.20am and last walk-in at 2.45pm.
If you any queries you can email the Homerton Hospital Staff Covid-19 Vaccination Programme  Helpdesk at  huh-tr.staffvaccinationhelpdesk@nhs.net
If you have any concerns about receiving your second dose and would like to speak with a clinical lead for reassurance, please email the helpdesk and request a call back from a clinical lead.