Update on vaccinations at St Bartholomew's
There are currently no Coronavirus vaccinations at St Bartholomew's.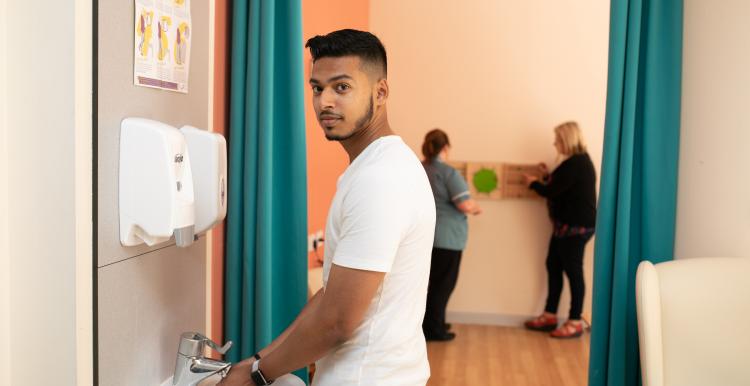 St Bartholomew's are currently advising people to go to ExCeL London or to their local vaccine hub. 
Vaccinations via NHS England (The National Programme) are being administered at the National Vaccination centres, our nearest being the ExCel centre, or from a pharmacy. The nearest are:
Clockwork Pharmacy - 398-400 Mare Street, Hackney, London E8 1HP
Bees Pharmacy - 199-201 Rushmore Road, Clapton, E5 0HD
You can book via the national online booking service: www.nhs.uk/covid-vaccination, or if you are unable to book online can call 119 free of charge between 7am and 11pm seven days a week. Find out more by clicking on this link
Via the local Programme, invitations will be sent via letter or text from your GP practice, these will include a link to a website for you to book your appointment.
Vaccinations for residents registered at City GP's are administered from:
COVID Vaccination Centre, 3A Bocking Street, E8 3RU
John Scott Health Centre, Green Lanes, London, N4 2NU
Vaccinations for residents registered at Tower Hamlets GP's are being administered from: 
Newby Place Health and Wellbeing Centre, 21 Newby Place, Poplar, E14 0EY
Queen Mary's University, Arts Research Centre, Mile End Road, E14 4NS