COVID vaccinations for over 70s
Read the latest advice from the NHS and the City on the COVID 19 vaccination roll out for the over 70s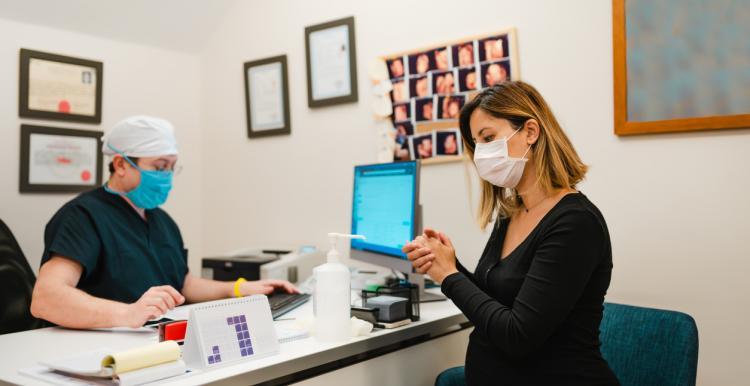 You may have already been contacted by the NHS about your COVID-19 vaccination. If you already have an appointment booked, please attend this as scheduled.
For those that haven't been contacted, St Bartholomew's have limited vaccination slots for City of London residents over the age of 70.
 This is currently for the first dose only. If you have already had your first dose, your original provider will offer you the second dose. If you have had the first dose at St Bartholomew's you will be invited back for your second dose in twelve weeks from your vaccination. 
To book:
Please call:
020 7332 1926 (open 8am - 6pm Mon to Fri)
or 0203 765 8789 (open 10am - 5pm Mon to Fri)
Or email: Bartshealth.vaccinationsSBH@nhs.net
Emails should include name, date of birth and telephone contact number. If the booking is for two people please make this clear in order to ensure two slots are booked.
If you are not currently eligible for the vaccine, please do not book an appointment. The NHS will let you know when it's your turn. It's important not to contact the NHS for a vaccination before then.
CORONAVIRUS SUPPORT
Do you or somebody you know need help?
If you're affected by coronavirus the City of London can connect you to help from their services and volunteer groups.
Call: 020 7606 3030
Email: col-covid-19@cityoflondon.gov.uk
If you don't know any local volunteer groups you can contact the NHS Volunteer Responders who can offer help with shopping, medicine collection, attending appointments and more. Call 0808 196 3646, visit www.nhsvolunteerresponders.org.uk/services or call the City's COVID-19 helpline on 020 7606 3030
If you are worried about money, or need advice on debt, benefits, housing and other issues call City Advice on 020 7392 2919
Email city.advice@toynbeehall.org.uk
City Advice is a free, impartial and confidential service.
If you require care or support
If you think you may need the help of Social Services, call the Adults Duty Team:
020 7332 1224 (9am - 5pm, Monday to Friday)
020 8356 2300 (for all other times, including weekends)
If you are concerned about a child or young person, call
020 7332 3621 (9am to 5pm, Monday to Friday)
020 8356 2710 (at all other times, including weekends
If you are affected by domestic abuse call Victim Support on 07944 634946 or email col.vva@victimsupport.org.uk
24-hour support is available from the National Domestic Abuse Helpline on 0808 2000 247.
If you are an unpaid carer and need support or advice, contact City Connections on 0203 957 9844, info@cityconnections.org.uk or the Carers UK Helpline on 0808 808 7777 (9am - 6pm, Monday to Friday)