Mental and Physical wellbeing
We have created this page to inform you of some activities to keep your mental and physical health in shape.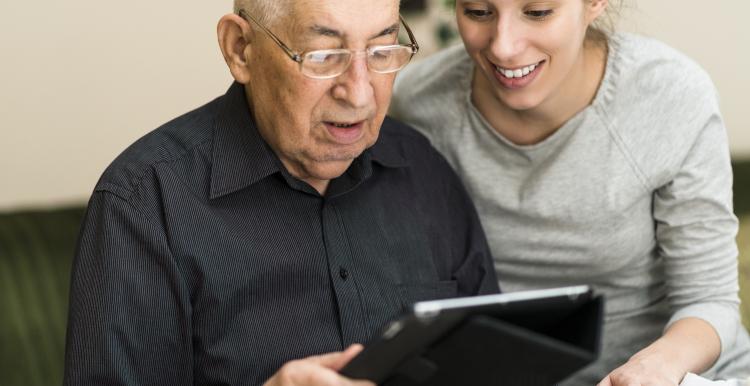 Culture Trip!
A little escapism is very much in order at the moment, so we've pulled together a few ideas for on line viewing.
Royal Academy: The Royal Academy has launched a video which will take you on 'an immersive journey through our 2016 exhibition 'Painting the Modern Garden: Monet to Matisse', guided by expert curators, artists and garden enthusiasts'.
The video explores the role gardens played in the evolution of art from the early 1860s through to the 1920s, and how Monet and his contemporaries built and cultivated modern gardens themselves.
What's On Stage: The on line site 'What's on stage' are showing musicals and operas for free on line. For the first time Andrew Lloyd Webber musicals are also included, this Friday, you can see 'By Jeeves!'. You can view the full listings here.
National Theatre: The National Theatre is also streaming a series of their productions, called the National Theatre at Home.  This week Academy Award winner Danny Boyle directs Benedict Cumberbatch and Jonny Lee Miller in Frankenstein, available until Friday 8 May.
From Thursday 7 May, Ralph Fiennes and Sophie Okonedo are Shakespeare's fated lovers in Antony & Cleopatra, streaming from 7pm.
Dragon Cafe in the City: The next virtual session, is taking place on Wednesday 13 May. Mental Fight Club and Libraries colleagues have been working hard to ensure that Dragon Café in the City can continue to be accessed by our local communities, despite the closure of the library itself. The programme is free and open to anyone working or living in the City and provides a space for them to release the pressure, take a break from their busy routines and engage in creative activities designed to foster positive mental and physical wellbeing. You can view the schedule here.
Physical activities
Whilst it is important to get out for some fresh air, it is not always possible. Here are a couple of sources of exercise that can be done indoors.
BBC sounds – Exercises for Older People
Joe Wicks – the Body Coach has a series of workouts for all ages and abilities