Volunteer Role Description Service Assessors
Healthwatch City of London trained volunteers visit health and adult social care services to see how they are run. This is called 'Enter and View' and Healthwatch City of London trains volunteers to be 'authorised representatives' to these out.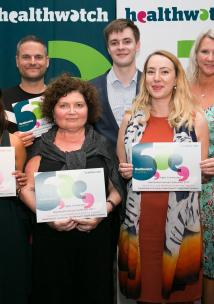 By making observations, chatting to patients/residents and visitors, our authorised Enter and View representatives work as a team to write up their findings, produce a report with recommendations for improvement and highlight best practice to share with other services.  
You can also get involved in other assessments such as PLACE, which are patient led assessments of the care environment in hospital wards.
For more information please download the Service Assessors Role Description below.